The year spent together with him turned out to be one of the most beautiful …
My 

childhood has come calling and I must answer! Midsummer is Full of Love 仲夏满天心 is the Full House Chinese remake of Rain and Song Hye Kyo's classic Korean rom-com. And it has finally deigned to give us our first look at the Timmy Xu Weizhou and Yang Chaoyue pairing with a new teaser out yesterday. Now I dunno about you but I'm always a wee bit wary about remakes messing up the magic of the original, especially with Full House being THE show that kick started my journey into Kdrama. But I'm not above giving this drama a chance since Timmy's portrayal of Rain's character has me particularly intrigued.
I'm 
sure most of you have already seen the original where Song Hye Kyo's horrid friends (I don't even know why those two are her friends frankly) tricks her and sells her house to a popular actor. In a bid to buy back her house, Ji-Eun agrees to stay on as Young Jae's maid and eventually fake marries him to make the woman he's been crushing on jealous. 
The Chinese version is pretty similar with both leads ending up living together under the same roof and entering a hush hush contract marriage. Despite the one year expiry date attached to their sham of a marriage, love blossoms between these 
two unlikely individuals with very different personalities … 
What do you guys think? The plot still seems
 quite familiar so far, right? Just a wee bit of changes like 
instead of an aspiring scriptwriter and a famous actor, Yang Chaoyue's character Luo Tianran is a tone deaf aspiring composer and Timmy Xu's Jin Zeyi a cold idol superstar. 
Director
Zhang Lichuan
had previously
joked
about being sorry for destroying the original. Thankfully the director later on admitted that he was just messing around. Whatever they do, I'm keeping my fingers crossed that the final result won't turn into something quite unrecognizable.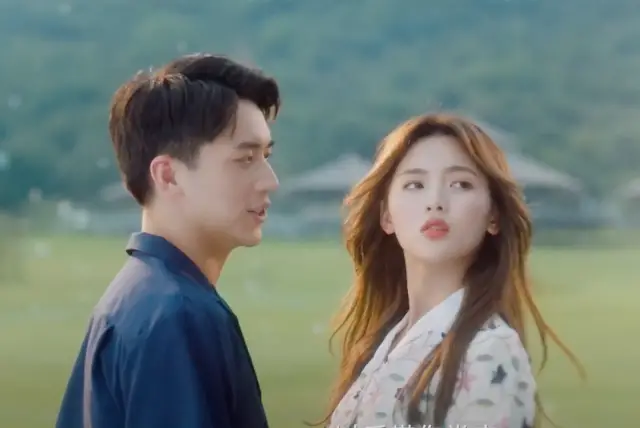 I used to think you were arrogant, but you showed me what real happiness is …
A peek at the Full House Chinese remake
seems to show that 
the constant back and forth angsty bickering between Ji-Eun and Young Jae was instead replaced by
a sweetly romantic vibe between Tianran and Zeyi. I haven't done a revisit of the Korean drama yet but I distinctly remember being frustrated enough by all the yelling that I wanted to shake 'em both at times. This version appears to be a more chilled out romantic version – course this being just the teaser, the production team could've cherry picked all the scenes to lure us in. 
Also, the obvious difference between Timmy Xu's Jin Zeyi and Rain's Young Jae is quite striking – if there's one thing I remember strongly about Rain in Full House aside from his outfits and the yelling *lol*, it's his (sometimes) over enthusiastic portrayal of the spoiled Young Jae. Timmy's portrayal of the prideful musician Jin Zeyi seems to be more self assured and mature in contrast.
Have a watch at the trailer and let us know your thoughts. Meanwhile, enjoy the photo dump below of all the character posters the drama also shared to see the actors joining our main couple such as Kira Shi Shi,  Li Jiaming, Jiang Zixin, Liu Miaolin, Tiffany Zhong Qi, Zhou Liwei and Zi Jian. It premieres Aug 28, 2020 on Tencent / WeTV.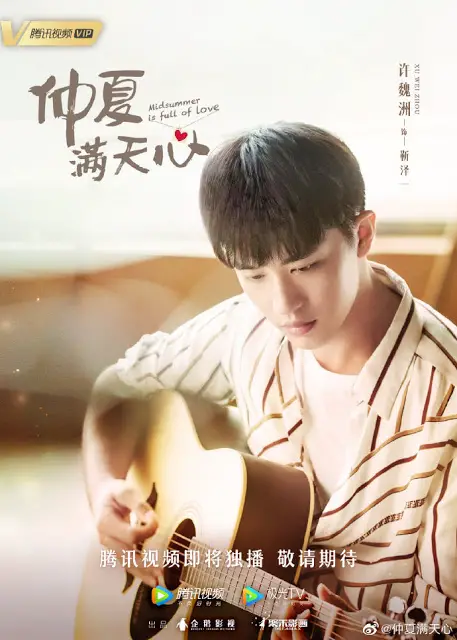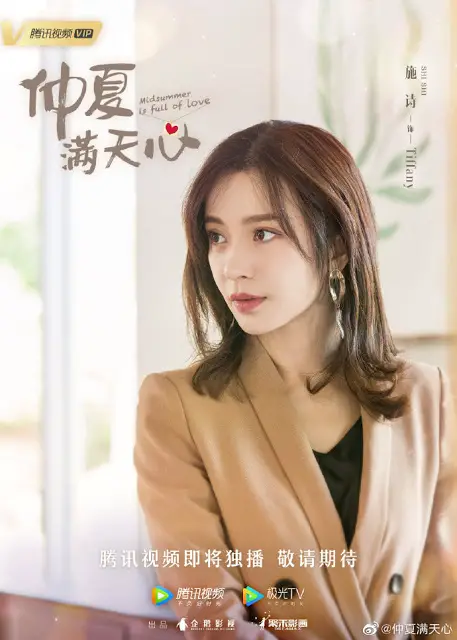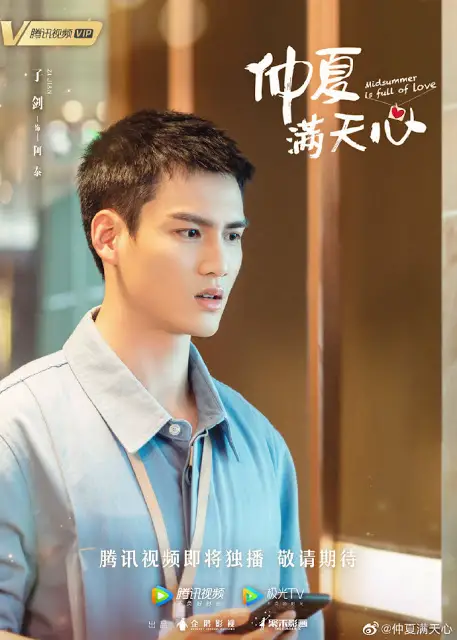 Source: 1