We all grew up watching fairy-tales and it's just great to see one unfolding right before our eyes. We're lucky to have 
Wu Chun
share his bliss with us as he and his wife
Lin Liyin
celebrated their love in a much-anticipated wedding ceremony held yesterday (June 9) in Brunei.
It can be remembered that both secretly tied the knot in 2004 even before Wu Chun's debut as a Taiwanese boy group Fahrenheit member. Although the lovely couple has been together for a great total of 24 years, holding a wedding ceremony was never their priority due to their busy lives. Wu Chun has always been open about his dream of having a wedding with the love of his life so it was a great sight to see him very happy now that he had his chance.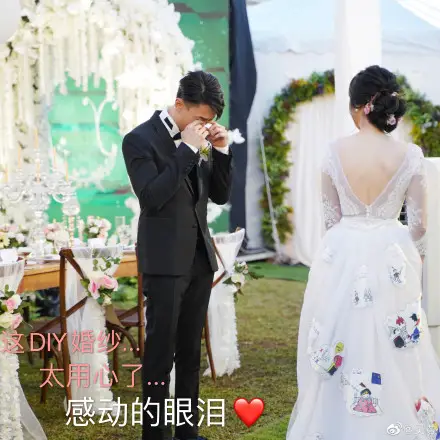 Making up for a missed wedding ceremony was the main source of motivation for Wu Chun to join the reality show Before Wedding. Since the pandemic is happening, the couple still found a way to have their wedding filmed despite the limitations. Lin Liyin even had her gown adorned with child-drawn images of front liners and patients to commemorate them in their wedding.
In the 40 year-old actor's post, he wrote: "Once upon a time, you met someone who changes everything… Once in a lifetime, right in the middle of our life, love gives us a fairy-tale wedding… That's the dream". He also shared that he would also feel sad whenever they talk about the end of a lifetime, but that even allows them to cherish the present even more. The proposal that he made in this wedding is an agreement for their next lifetime. He hopes that God can bless them so that they can still be a family in their next life.
Their 24-year love story topped with their beautiful wedding ceremony looked like it came straight out of a fairy-tale book indeed! The fruits of their love, Nei Nei and Max were lucky to have witnessed their parents' wedding with their own eyes. So it was also a pure celebration of love and family – the two most important things for Wu Chun. We wish nothing but eternal love and happiness to this wonderful couple!