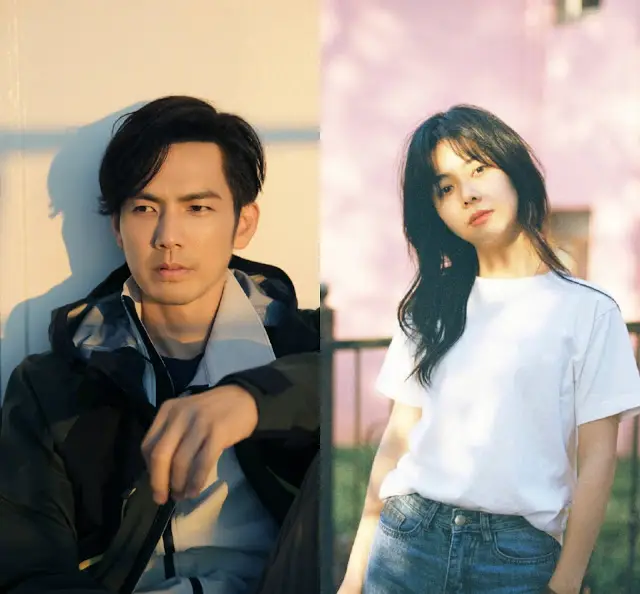 Wallace Chung
– now that's certainly a name we haven't heard or seen of for a while now after the last of his modern dramas hit screens in 2018 and the historical General and I opposite Angelababy aired back in 2017. But with a new gig replacing Show Lo in the third season of Street Dance of Chinaand a new costumed drama The Sword and the Brocade (Jin Xin Si Yu) 
锦心似玉 
to boot, it seems Wallace Chung is finally all set to make his comeback under the spotlights.
In The Sword and the Brocade, Wallace slips back into costume to play Xu Ling Yu opposite his new leading lady Seven Tan Songyun who portrays Shi Yi Niang in this romantic drama set during the Ming Dynasty period. Thrown together in an arranged marriage due to pressing circumstances, Xu Ling Yu and Shi Yi Niang make the best of the situation and in doing so builds a lasting partnership that weathers all odds and ushers in a period of prosperity for their people.
Yesterday's announcement regarding William's newest pairing with Tan Songyun shouldn't really come as a big surprise since the pair were already spotted at the drama's boot ceremony last month.  And speaking of pairings, what do you guys think about this one? Tan Songyun's most recent tandem with actor Ren Jialun in Under the Power drew a lot of praise for their adorable chemistry. They're both similar aged so I'm really curious to see how Tan Songyun fares this time with a veteran actor 15 years her senior. 
But so far, from the visuals just released by the show, both actors seem to be well matched.