What is they say about the thin line between love and hate?
Li Hongyi
and
Kira Shi Shi
's newest drama
Parallel Love
时间倒数遇见你 puts viewers smack in the middle of the familiar enemies to lovers trope in this workplace drama that brings together the boss' wet behind the ears son and the woman who's supposed to initiate him into the ins and outs of running a company.
Li Hongyi is Jiao Yang, as the son of Hongyu Group's president, he is set to take over his father's position once he retires from the company. But without any experience whatsoever and colleagues who can't see past the fact that he's the boss' son who got the job because of his connections, what's a guy to do? Enter Miss Lin Miao (Kira Shi Shi), the woman tasked with the next to impossible job of whipping Jiao Yang into fighting shape within three short months. With the hilarious complication of unrequited office crushes, what began as a cat and dog relationship of constant bickering between the pair blooms into one of trust as they fight through the machinations of a diabolical connection.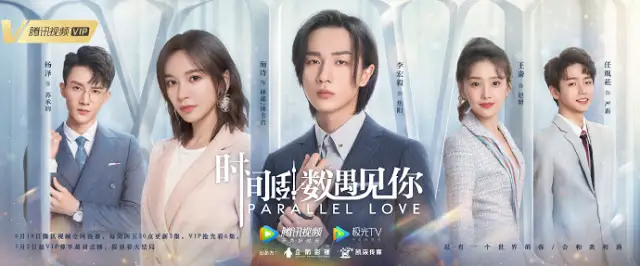 After appearing in two consecutive dramas with his two time leading lady and The Romance of Tiger and Rose star Zhao Lusi, Li Hongyi returns with this 24 episode noona dongsaeng romance with actress Kira Shi Shi whose real life and on screen age difference is exactly the same. While the age gap may be off-putting for some, it'll be interesting to see if and how the pair will manage to pull it off, not to mention if there's indeed, chemistry there. 
Yang 

Ze

, Wang Yu, Ren Yinsong, Chang Huasen, Zhang Yanyun and Wang Xiwen also feature in this drama.
Release Date: June 18, 2020 Tencent