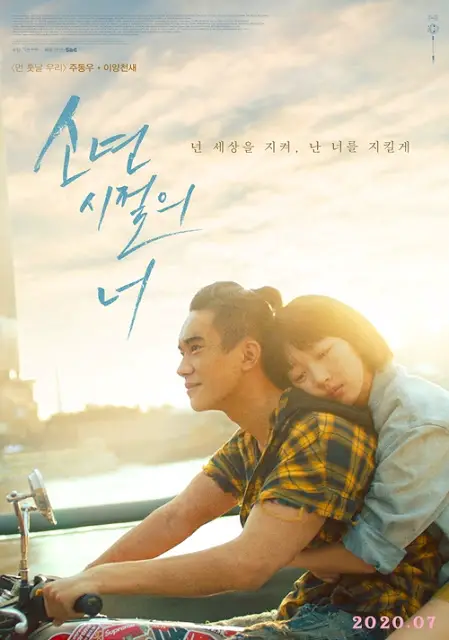 After a slight hiccup involving a last minute pull out from last year's Berlinale festival line up and a delay in its initial premiere date in China, it looks like better days are indeed here for the coming of age film Better Days. Starring Zhou Dongyu and TF Boy's Jackson Yee, the multi award winning flick has since grossed more than 100 billion yuan following its debut in Chinese theatres and has also managed to successfully dip its toes in the international scene with select releases in North American and UK theatres. This year, it appears Better Days is also looking to secure a spot in the South Korean box office as an announcement was made about its summer 2020 theatrical release.
To go with the announcement, a movie poster has also been dropped for its Korean premiere, this time featuring a scene of Chen Nian and Bei on motorcycle instead of its well publicized (older) version of the pair basking in the rain. Despite its softer tones and quite nostalgic feel, the new poster still pays homage to the film's hopeful tone for better days ahead, and boasts a few "tweaks" as Netizens cheekily pointed out – like Jackson's visibly bigger arm muscles sans the mole, a bigger smile and his bruise free face. 
Better Days opens in South Korean theatres this July.