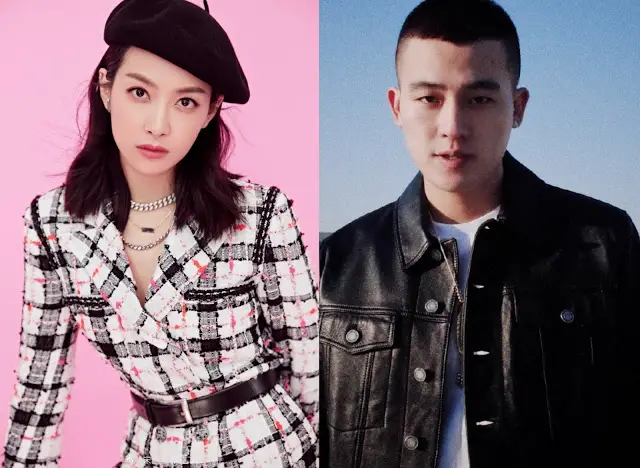 Victoria Song Qian (宋茜) recently wrote a long post on Weibo with a message about hoping that chasing after celebrities can be a happy thing. Her message is 
seemingly in response to fans who have been lambasting her studio. 
Fans have accused Victoria's manager 
Li Fang
 (李芳) and her
 team for being incompetent, lacking in action and deceiving fans. Some incidents behind their frustrations are due to recent events. 
Victoria dropped her debut single "Roof on Fire" in 2018 and has been working on her album, VICTORIA, since three years ago. It's her first solo album and fans feel that it was not being promoted well with only a few posts from her studio ahead of its release. 
Some fans are also unhappy with Victoria Song's reunion drama with Oho Ou Hao (欧豪) as they feel that he is not a big enough star to be paired with the actress. 
A staff from Victoria's studio allegedly said that the drama will have three leading men with high popularity which appeased fans but now that the drama has started filming, it turned out to be false. 
At 3 in the morning on May 15, Victoria shared her thoughts by expressing thanks to everyone that gave her opportunities. She wrote
, "For so many years, I believe that I have worked hard to do every job earnestly, cherished every opportunity and have been thankful to everyone who gave me a chance. Because I know all too well the taste of having lost an opportunity. I remember back in early 2008 not long after I went abroad, there was a very good job opportunity, but because my language skills weren't good enough, I had to miss out on it. When I learned about this, the job was already someone else's, but I didn't even have the qualification to fight for it… At that time, I really regretted it and hated myself for not learning the foreign language sooner, why didn't I learn faster and work harder. Because of my shortcomings, I could only pass up the chance… I am definitely not the best and not the only choice, but every piece of trust and support, every recognition came from family, friends, fans, people inside and outside the industry… it is very precious to me. It's what I gained step by step and bit by bit through hard work. Thankful for all the good everyone has shown me. I think, even if the day comes where I'm left with only one audience, I can still do my best, I can remember to stay true to my motivations and to do what I have to do without being arrogant nor impatient but down-to-earth. There is no absolute right answer in life, all we can do is to try and not have any regrets. I am not perfect and I am not good enough, everyone please guide me. I believe that I can become a better me. 
To everyone, I just have one wish: Life is already hard enough, chasing after celebrities should be a happy thing, I hope for you to be happy and I hope to pass on happiness to you." 
Meanwhile, Victoria Song and Oho Ou's new drama Lover or Stranger
陌生的恋人 held its booting ceremony today in Suzhou. The two reunite as an onscreen couple after The Moon Doesn't Understand My Heart. The story
 follows a violinist who loses her memory after getting caught in avalanche and an impending wedding with her mysterious fiancee. 
Also in the cast are
He Dujuan
,
Dai Jingyao
, Fan Jingyi and Francis Wong with Wang Yizhe in a special starring role. 
Actress Alina Zhang Meng who was Victoria's co-star in Ice Fantasy signs on as producer. She also commented on Victoria's post saying, "Thank you for the trust, let's join hands to move forward, you are the best Xiaodong and the best Qian Yi." What have we here? Does that mean Victoria will be playing two characters? 
Huang Tien-jen (黃天仁) whose 
Someday or One Day
proved to be a big hit not just in Taiwan but all over Asia returns with another mystery romance as he signs on as director. Frankly, it already sounds like a project to watch for!