Top billing issues notwithstanding, fans are in luck because Love Designer 
幸福触手可及
, previously entitled Love Advanced Customization 爱情高级定制
which stars Johnny Huang Jingyu and Dilraba Dilmurat recently announced a surprise premiere date already slotted for this Tuesday. It feels quite a feat really as it's somehow managed to already secure a premiere date despite having just completed three months of filming last December… and we all know how there's a long wait list of dramas that have yet to air on the roster ..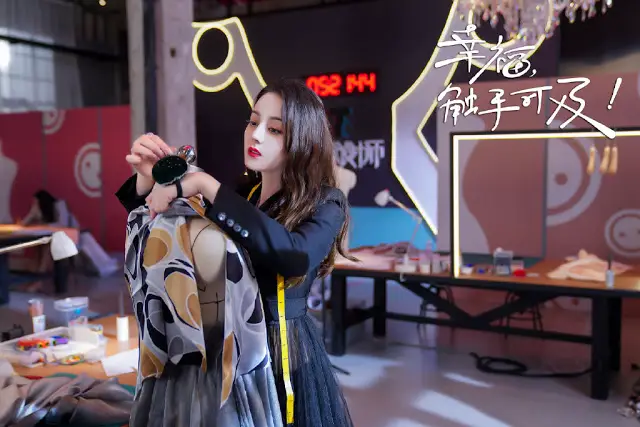 In the 
45 episode series, things weren't off to a great start for fashion designer Zhou Fang who meets e-commerce boss Song Lin because of a lawsuit. But when circumstances force the two to put their heads together to get ahead in business, you can be sure that sparks are flying between the equally mule headed pair. Between their constant bickering with each other, will the "oh so wrong for each other" Zhou Fang and Song Lin realize that maybe they're just what each other needs to reach new heights in love and career? 
Dilraba Dilmurat plays the super capable designer Zhou Fang who founded her own apparel company. She's self reliant and straight shooting at work. Meanwhile, Johnny Huang Jingyu plays Song Lin, president of the clothing brand "April". Owing to his hard work and determination, he becomes the president of an e-commerce company. 
Viann
Zhang Xinyu
, Yi Daqian, Hu Bing, Zhang Doudou, Wang Yiming and Cai Guangtaialso feature in roles in this modern workplace romance.
Release Date: May 19, 2020. Primetime drama on Hunan TV, released online through Youku, iQIYI and Tencent