On May 21, Ryan Zheng Kai and Vivi Miao Miao surprised with news that they've gotten married. 
The two were matchy matchy in plain white tees and polos that had the date 5/21/20 printed on them as they posed playfully for their
marriage license photos
. 
Zheng Kai and Miao Miao first took the stage to perform a song together in 2018. 
They are also part of the cast of the yet-to-be released action movie 
749
局
which they filmed in the same year. Dating rumors started in 2019 when a netizen claimed to have spotted them on vacation in Singapore
. In August 2019, Chinese paparazzi snapped photos of the two having a late night hotpot dinner and returning to the same apartment afterwards which sparked
rumors
that they were living together. After many more sightings, an insider allegedly revealed back in March that Miao Miao was pregnant. Zheng Kai and Miao Miao were spotted again holding hands at the airport as recently as 4 days ago.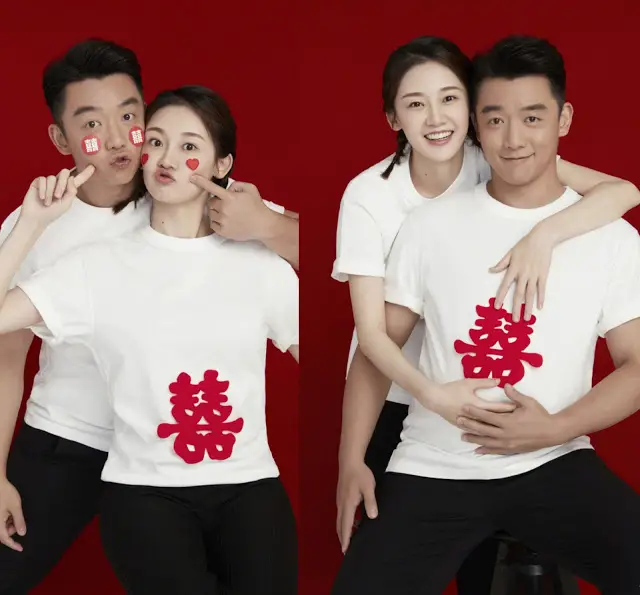 Having followed Zheng Kai mostly from Keep Running, I have a soft spot fo the actor and the great lengths he goes through to make the audience laugh. 
It was really only a matter of time for them to address the repeated dating rumors so this is not exactly a surprise, but happy for them regardless! 
The numbers 520 is a play on the words 'I love you' (
我爱你
) which is why May 20 is also known as 
China's Internet Valentine's Day. Chinese actor
Wei Chen
announced at exactly 13:14 on May 20 that he has gotten married to his longtime girlfriend. 
May 21 is also a day for confessing love with the numbers 521 interpreted as 'I do' (
我愿意)
. Zheng Kai and Miao Miao made their announcement at
 13:14 which is another wordplay for 'one whole lifetime' (
一生一世
).