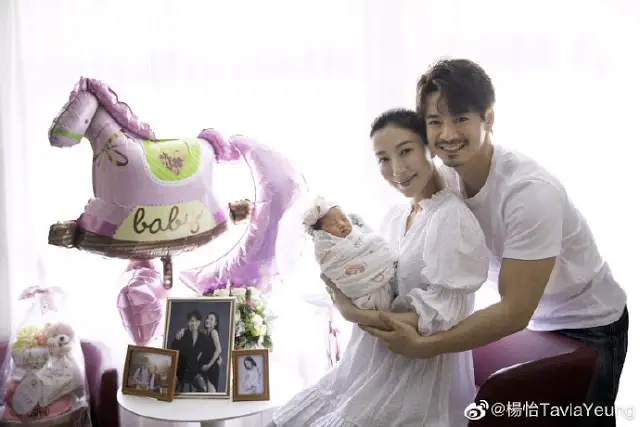 It's been a whirlwind couple of months for actress Tavia Yeung and her hubby Him Law. In February, the expecting couple made their pregnancy announcement to the world, in March, they made their gender reveal, and now in April, a birth announcement! 
Tavia 
gave us the joyful news today, sharing a photo of their long awaited baby girl to accompany her announcement.
Aside from thanking all the doctors and nurses who helped to make her delivery as painless as possible, the new mum also writes "these months of pregnancy have seen hardships and but also plenty of happiness.
Nothing can ever compare to the joy this gift from the heavens brings to us. We couldn't wait to share with you this long awaited gift that we are holding tightly in our hands. Although she came earlier than expected, I am very grateful that everything went smoothly. Us newbie parents are both trembling with trepidation but also excitedly content. Thank you all for your care and assistance." 
She 
goes on to say that "even if the future is full of unknowns, our family firmly believes that happiness will always be there to hold everyone in her protective arms. And that in the face of all the adversities it faces, I hope Hong Kong will be able to transition peacefully. May "little pearl" (their nickname for their new daughter since her grandma said she looked like a little pearl) grow to be confident, healthy and happy.
Congratulations again to the new parents Tavia and Him!