Finally! After opting out of Ever Night's sequel earlier this year, fans eager to get a hold of Arthur Chen Feiyu can now follow him in his highly anticipated drama Legend of Awakening 
天醒之路
 which will be premiering on the small screens sooner than you think! 
Featuring an ensemble that also includes Dylan Xiong Ziqi, Cheng Xiao, Deng Enxi, Yu Yijie and Shang Xuan
, the 48 episode long series based on Butterfly Blue's novel of the same name will open this Thursday!
While 
it might be a different series all together, 
Arthur Chen Feiyu
's Ning Que can probably tell you a thing or two about the road to cultivation and how it is oft long and full of challenges. In the 
Legend of Awakening
, he is a reluctant hero who only wants to be normal despite being born with a rare spiritual energy that can allow him to be the only person with the ability to awaken six soul abilities. 
Central 
to the story are Arthur Chen's Lu Ping and 
Deng Enxi
's Su Tang – two orphans adopted to become disciples of Zhai Feng after escaping imprisonment from Shan Hai Lou. They meet their fellow disciples Yu Yijie's Mo Lin and Dylan Xiong's Xi Fan as well as Cheng Xiao's Qin Sang and Shang Xuan's Ling Ziyan. All six become good friends whilst undergoing training and all are determined to "awaken" their abilities. In the course of their journey, they must fight through the dangers posed by factions with nefarious intentions.
In the novel, Lu Ping forms a close relationship with Su Tang as they grew up and weathered many storms together but with Cheng Xiao as the leading lady, it seems her role as Qin Sang will play a more crucial role in the story. 
Anyone who's ever read the novel will probably know that the story focuses heavily on the cultivation journey. That means there's hardly any room left for romance. 
So if you're wondering whether an ounce of it will somehow manage to make its way into the plot, I'm afraid that's something you'll have to look out for since it's unknown at this point if and how the screenwriters will even write that in.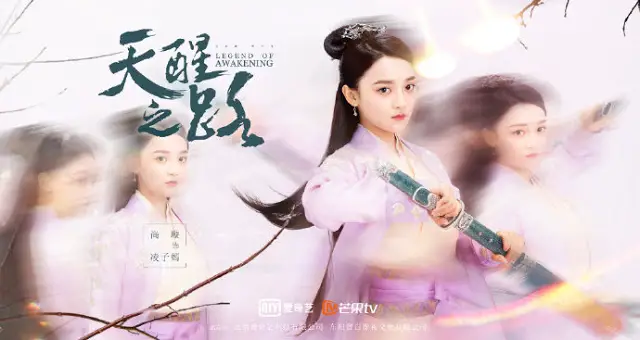 Release Date: April 23, 2020 iQIYI, Mango TV

Don't forget to vote for your favourite Chinese dramas in 2020!

Source: 1