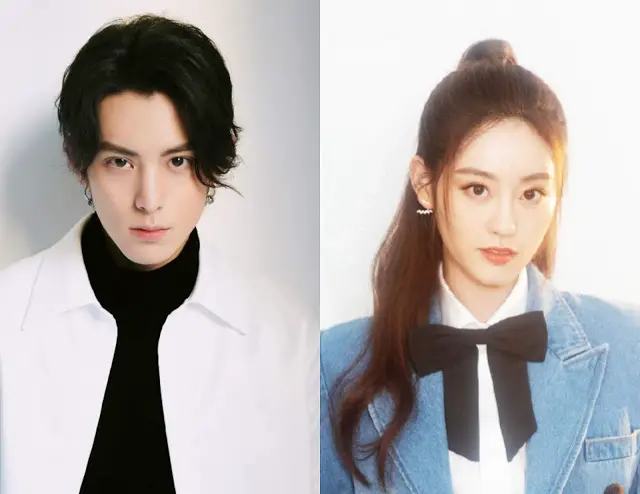 Just announced today is the drama adaptation of Yulong
遇
龙 which fans of Stairway to Stardom may find familiar since it was the drama being filmed within that modern drama about showbiz. Yu Long will be turned
 into a
xianxia
 centering on the story of a maidservant who rescues a snake, only it turns out it wasn't a snake at all but a thousand year old dragon!
Both actors were spotted trying on period clothes last week and Dylan was even photographed trying on a long blondish wig in the costume fitting. With today's announcement, I guess we now finally have confirmation as to what these two were preparing for. 
Yulong held its boot ceremony today which means filming for the drama has already started.