A number of dramas premiered last night and among them was Yu Zheng's newest drama Winter Begonia 鬓边不是海棠红 starring Huang Xiaoming, Andrew Yin Zheng and Charmaine Sheh
. Originally a boys' love (BL) novel, the adaptation tells the story of a wealthy businessman Cheng Fengtai who falls in love with Chinese opera and befriends performer Shang Xirui. 
I haven't had the chance to catch the show, but I'm not at all surprised to see Yin Zheng gaining praise for his performances because he's mesmerizing in character. 
After all, he is an avid fan of the late Leslie Cheung and his movie Farewell My Concubine. 
However, it seems that the series is not off to a good start through no fault of its own. Yu Zheng reveals that several people have tagged him since this morning to inform him that fans of a certain person are maliciously leaving 1-star ratings for Winter Begonia on Douban. 
Yu Zheng's reaction was to just laugh it off as he stopped caring about Douban ratings early on. Yu Zheng admits that there were many years in the past when he would feel bad over ratings but then he would think about his intentions for making a project and realize that it's nothing more than to make viewers happy while promoting intangible cultural heritage.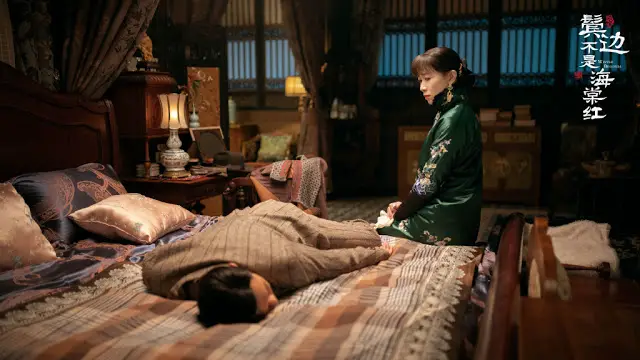 He says, "The goal's achieved the moment it airs. As for ratings, it's for grabbing fame. How cheesy? It's fake anyway, so why bother? Secondly, it doesn't matter who they are fans of, it doesn't have anything to do with him, and I don't want to involve the innocent. After all, it's not easy for anyone to establish themselves, but children, instead of smashing someone else's pot, it's better to stew your own soup well, otherwise, it's pointless, right?"
He ends by saying that he believes good things can be retained and adds a message to the haters, "No matter what you do to stop us from moving forward, I wish that all of my projects will have 1-star ratings on Douban as long as everyone can see even a little bit of our traditional heritage, our Peking opera." 
As of the writing of this post, Winter Begonia has Douban ratings of 7/10 stars. Not bad actually?