Please check back as more upcoming premieres are announced.
---
Set during the 14th year of Chenghua Emperor's reign, Tang Fan, a sixth rank official and Sui Zhou, an embroidered uniform guard, join hands to crush a conspiracy to maintain peace and order for the people. Starring Darren Chen, Fu Meng-po and Liu Yaoyuan. 
Hu Bayi, Shirley Yang and Wang Pangzi explore a mysterious tomb in the Shaanxi region. Starring Pan Yueming, Kitty Zhang, Jiang Chao and Vengo Gao. 
A witty and absurd story that details the difficulties and emotional turmoils of Yu Huanshui who is on the bottom rung of society. Starring Guo Jingfei, Miao Miao and Gao Lu. 
A story that follows Emperor Renzong of Song as he struggles between maintaining his ideologies of governing the country and his love for his daughter. Starring Wang Kai and Jiang Shuying. 
A story that follows two childhood friends, a young woman from a broken family and a conceited archer, as they secretly crush on each other. Starring Song Yiren and Zhang Yao.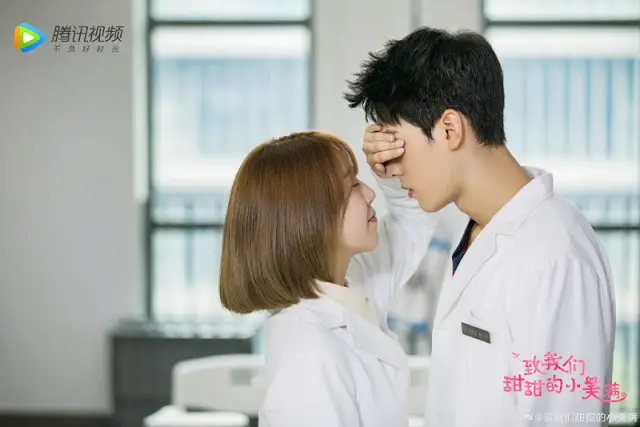 It follows a pair of school sweethearts who part ways and meet again in a story about never giving up on love and bravely chasing after your dreams. Starring Gong Jun and Liu Renyu. 
Hunting (Apr 14 Beijing TV, Dragon TV, Tencent, iQIYI, Youku)
An international chase takes a determined detective and his team on a trail of a powerful syndicate as he faces off against his longtime rival. Starring Wang Kai, Wang Ou, Hu Jun and Liu Yijun. 
A love story between a king and the police lieutenant whose lives intersect despite coming from parallel worlds. Starring Lee Min Ho and Kim Go Eun. 
On her way to get married, a series of events lead Shen Yiyi to enter a school in disguise as a boy. This is a story that follows the exploits of the five sons of Shangyiguan. Starring Uvin Wang and Caesar Wu. 
During the Northern and Southern dynasties, the people were being ravaged by beasts so they began cultivating as a means of self-protection. Four young heroes begin on a journey towards awakening. Starring Arthur Chen, Dylan Xiong, Cheng Xiao and Ancy Deng.
A female trio of spies go undercover in mission to catch an elusive criminal attempting to steal from a top Korean company. Starring Choi Kang Hee, Yoo In Young and Kim Ji Young.
---
We rely on weibo for announcements, so upcoming dramas that are not yet officially announced might not be here. 

The dates above are subject to change.

We do our best to cover upcoming mainstream Chinese dramas and a few web dramas / Korean dramas that catch our eye. Unfortunately, it is not possible for us to cover everything on air.

For a more comprehensive list of dramas airing this month, please check out ChineseDrama.Info

.