After a not so stellar 2019 following the scandal that sent his popularity plummeting, it looks like 2020 is all set to be the year of actor Hu Yitian's comeback into the industry what with two of his dramas already hitting the air when we're just almost three months in!
Set in the Republican era, the actor's second drama following January's Handsome Siblings is the light-hearted detective drama My Roommate is a Detective
 民国奇探. 
Newly 
returned from his studies in England, the wealthy and brilliant Lu Yao is recruited by
police investigator Qiao Chuseng to become an investigative consultant for the police force thanks to his high IQ and extraordinary deductive reasoning ability. When female reporter Bai Youning joins this Sherlock and Watson-esque duo, a formidable crime busting team is born. Tasked to solve the strange and seemingly mysterious murders happening around the city, criminals and baddies with malevolent intentions better beware.
Elementary!
I couldn't help but think of the series as what would happen when Sherlock Holmes and Watson meet Lois Lane only in a different era. It just gives me that vibes you know? Not to mention how the costumes and the over all colour tone of the series helped to add another layer to emphasise this re-imagining.  
Hu Yitian stars as the super smart Lu Yao opposite Leon Zhang Yunlong's coldly competent Qiao Chuseng, with actress Shane Xiao Yan completing the trio as the independent and forward thinking Bai Youning in this 36 episode series. Also featuring in the drama are Zhang Huizhong, Zeng Yongxing, Xiang Yunlong and Vera Gan Lu.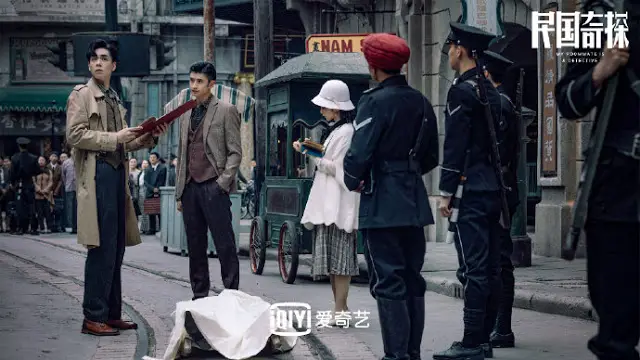 Release Date: March 24, 2020 iQIYI (two episodes every 
Tuesday to Thursday at 8pm, VIP can watch 6 more episodes in advance)