What do you do when life throws you lemons? Well, aside from a quick little detour for some tequila and salt, you try your best to make that metaphorical lemonade of course. Take chances, take risks, make changes and figure out what you want and what makes you happy. Then make it happen. As they say, live your best life and all that. 'Course I know the theme of this drama is a step in a different direction from the usual xianxias, historicals and rom-coms we all love to watch. But in this scary and super unpredictable situation we're all facing, not gonna lie and say that this (the drama's central theme) hasn't crossed my mind.
In If There is No Tomorrow 我是余欢水, 
Yu Huanshui is in dire need of a lucky break. After years working as his company's worst performer and living a life of sufferance to survive, life has a few more curved balls for him up her sleeves.  Now his wife wants to divorce him and he's got cancer. What's a man to do if there's no tomorrow? Will he lose the courage to live or will he turn his life around and finally make lemonade? 
Adapted 
from Yu Geng's novel of the same name, the 12 episode long series chronicles a bottom dweller's difficult life and how he manages to change his life for the better. The drama stars
Guo Jingfei
as Yu Huanshui,
Vivi Miao Miao
,
Gao Lu
,
Yue Yang
,
Gao Ye
,
Feng Hui
,
Zhao Da
,
Zhang Juanyi
and
Ning Wentong
.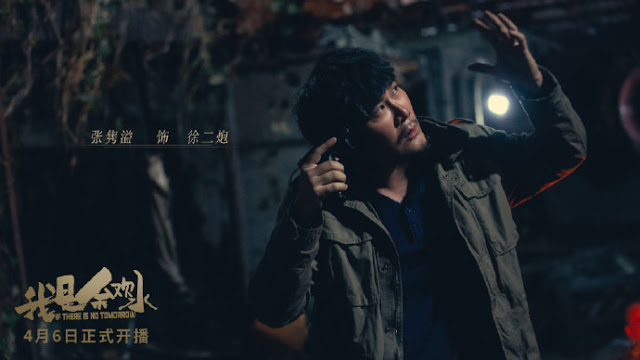 Release Date: 
April 6, 2020 iQIYI, Tencent (two episodes every Monday and Tuesday at 8pm)