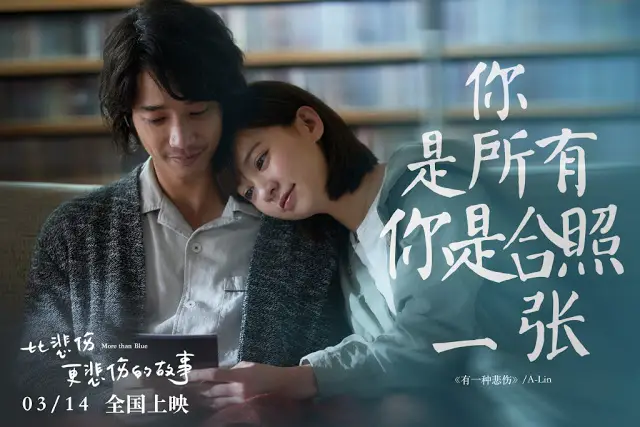 Following the success of Taiwanese tearjerker film in 2018, More Than Blue, that made Jasper Liu (Before We Get Married) and Ivy Chen (Tiny Times 1.0) instant box-office King and Queen, will appear in our TV screens soon. The sleeper hit took over many Asian countries that even prior to the rise of the global pandemic cases, it was still showing in other countries even after two years of its original release date.
It will now try to take over the world by storm again with a 10-part series which will be a joint production of Singapore and Taiwan. We can expect that it will maintain the high quality of production and story that the film had as it will be led by award-winning director Hsieh Pei-ju and the film's original producers will be returning to work on this project.
The production team has been very positive going into the creation of this series after seeing a lot of the film's fans wanting this to happen. It also helped that recent dramas like Someday Or One Day and The World Between Us, have been slaying the ratings game. So they expect that there will be more people who might be interested in this series adaptation. Their ultimate goal is for this drama to win over the hearts of the original films' fans and the new viewers through this lengthened way of storytelling.
The drama will commence filming in July without any casting announcements yet. While I didn't like the film as much as I expected to, this news made me excited because I'm a huge fan of Taiwanese entertainment and tearjerkers. With a slew of rising talented actors in Taiwanese dramaland, I'm quite positive that they will not have a difficult time finding potential actors that could match with Jasper Liu's and Ivy Chen's portrayal of Cream and K.
What about you? Are ready to be more than blue again because of this upcoming drama?