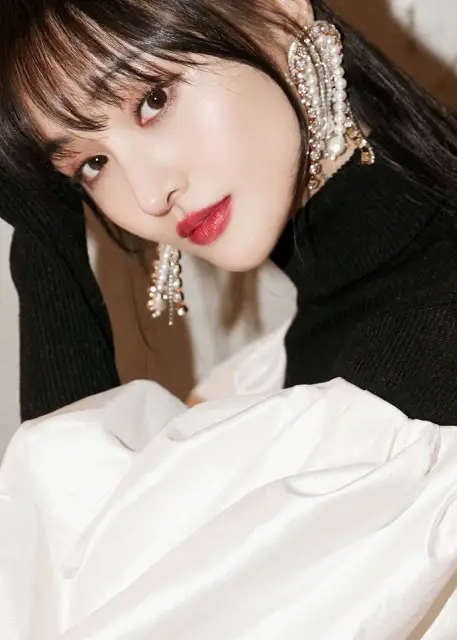 Actress 
Zheng Shuang
has been pretty focused on work ever since splitting from her manager boyfriend Zhang Heng a few months ago. Since then, the normally private actress has been photographed attending a lot of events and even opened up her own Weibo account to allow fans a better glimpse of her life and work. 
In a 
recent appearance for the show Miss Beauty 小姐
, the actress addressed one of the internet's burning questions about herself – her weight loss. While the actress has always been on the thinner side, Netizens have noticed the actress worryingly looking even more skinny recently. The good news for fans concerned about her is that the actress isn't on any diet to lose weight. According to Zheng Shuang, she's just always been a serious person. "When something is on my mind bothering me, I am not be able to eat anything." The actress admits that she's not a fan of talking about her problems. "Frankly, I don't like to talk about what is on my mind. Because the more I talk about it, the more emotional I'll get and then I'll be even more affected by the situation, making it harder for me to forget".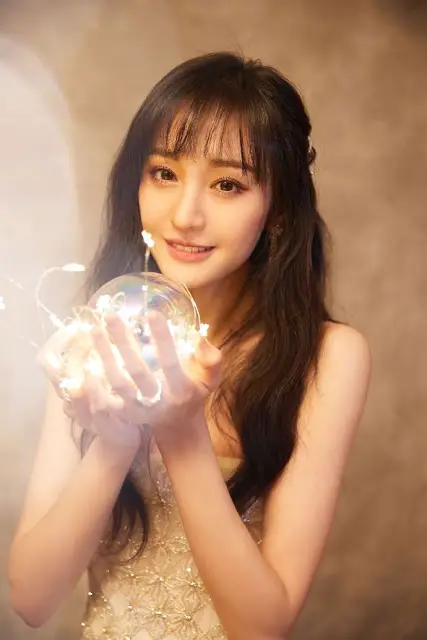 Zheng 
Shuang also candidly talked about why she didn't pursue the chance to work with
Zhang Yimou
on a project at the beginning stages of her career when she was still in school.
For 
some actors, working with the internationally acclaimed director would be a dream come true. With a choice between filming a movie or a television series, the actress felt that television as a medium feels "much more closer to audiences" and that TV dramas "tackle themes with more similarities to real life hence making it more memorable" to viewers. "I have been told that whatever happens in the drama that I'd definitely be popular. But then it doesn't necessarily mean that all I'd get are positive reviews. Of course there has to be some criticism to my work. But I still feel that dramas are the best way to get closer to the viewers and the audiences" says the actress. 
Now everyone must be thinking "OMG but it's Zhang Yimou. Why would she give up an opportunity like that?"
People 
probably had the same opinion back then. After all, Zheng Shuang was only starting out at the time. To be given an opportunity to potentially work with the director was a chance in a lifetime as opposed to the odds of becoming an idol drama star which is "easier" to attain. But oh well, there's no use rehashing what could/should have been. Working with

Zhang Yimou does not necessarily equate to being automatically successful.
Anyway, by choosing to work on 
Meteor Shower
,
the Chinese adaptation of the super popular and mega hit story which has since been successfully adapted internationally into Meteor Garden, Boys Over Flowers and Hana Yori Dango, as her first project together with actor
Zhang Han
, she certainly drew a lot of attention from viewers. So in a way, she definitely had the drama to thank for putting her name out there in the dramaverse.