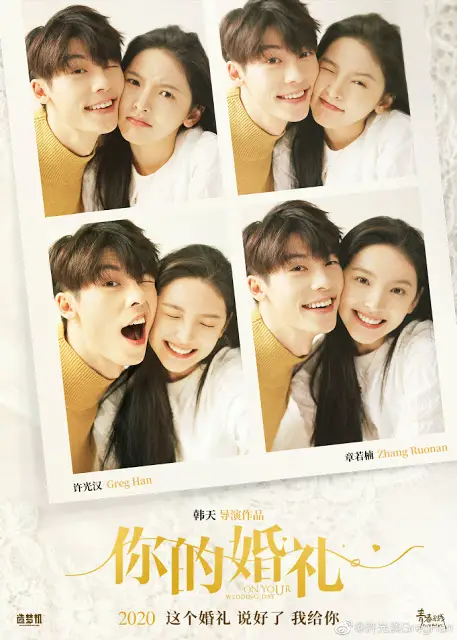 How can a less-than-a-minute clip resonate such warm feelings?
The film On Your Wedding Day 你的婚礼 announces its leads by dropping a poster of the two leads Greg Hsu and Zhang Ruonan looking like a lovey-dovey couple. If the title rings a bell, it's probably because of the Korean movie starring Park Bo-Young and Kim Young-Kwang although it's unclear whether or not this is a remake. 
Their upcoming project follows the story of a young couple who become better versions  of themselves after 15 years of struggles and accomplishments. 
Shows tackling how a youthful romance grows into a mature relationship is 
really something worth watching because it's very relatable.
Greg Hsu received a lot of praise for his amazing performance in the hit drama Someday or One Day while Zhang Ruonan's nature-loving character in Everyone Wants To Meet You has caught the viewers' attention and has also been garnering positive feedback so there's no doubt that we can expect a lot from them.