More than the actor, this 36-episode drama appeals to the nature lover in me. The female lead, Luo Xi, played by Zhang Ruonan, has a big heart for plants! Her character is a gentle and kind woman who captures the heart of 5-star hotel general manager Zhang Wei, played by Zhang Zhehan. He is a cool workaholic who doesn't care about anything else outside his job but everything changes when he falls in love. Okay, who hear remembers the 'ice block' who simply melts when he finds his lady love. 
And then there's Tao Lun, portrayed by
Riley Wang
, Luo Xi's childhood friend who has deep feelings for her but sadly, she only treats him as her big brother. He soon meets Liu Wenna played by Chen Haolan. Meanwhile, Zhang Wei and Luo Xi overcome obstacles together and end up building their own hostel but when a powerful hotel group threatens their sanctuary, they stumble upon Tao Lun again. Can they set aside their differences to solve the problem?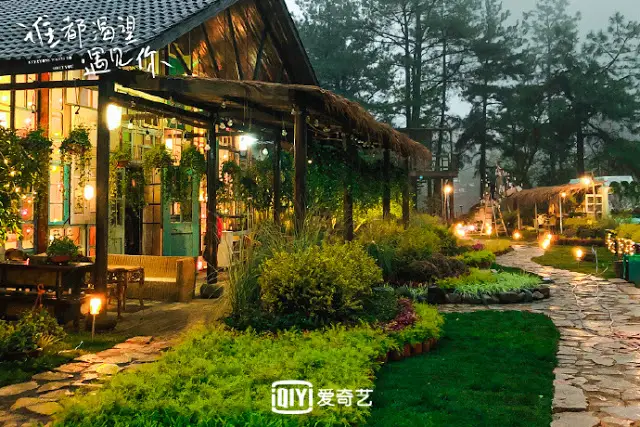 Dang! The beauty of nature showcased in the posters are captivating. 
I also love how bright yet solemn everything seems,
it kinda sets the mood of a feel-good drama with a bit of angst. Rounding up the cast is
Liu Zhe'er 
who recently participated in the Chinese reality show Actor Please Take Your Place 
演员请就位
. 
Release Date: February 16, 2020 iQIYI