Whoa, 

who knew that underneath those period costumes that Crystal Liu Yifei was sporting some seriously toned abs or sculpted arms for that matter? The Mulan actress snapped a couple of selfies of herself flaunting the results of her hard work – two of them wearing a cropped lime green exercise top that showed off her healthy physique and another of her flexing those strong arm muscles. I suppose it's nothing too surprising since all that sword wielding and combat action necessary for her transformation into a warrior worthy of a legend definitely requires for some kick arse core strength and stamina.  
Post production, Crystal said that she had the tons of fitness videos she watched to thank for her strong body. The star goes on to encourage her fans to practice self love by getting fit and fab too. It's never too late after all to set new fitness goals and smash 'em.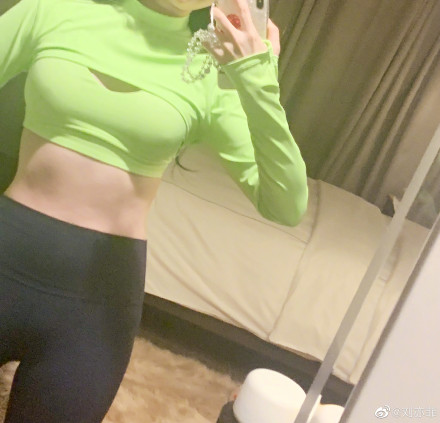 Meanwhile, 
Disney's live action adaptation of Mulan will premiere as planned next month (as of press date). This is an interesting choice really as big premieres like this traditionally have a synchronised global release date for maximized impact. With China still pretty much on home lockdown, will the film's debut in Mulan's own homeland be pushed back?
And now that the outbreak of the Coronavirus has become an ongoing global concern, theatres and communal gathering areas will no doubt be one of the first places to be closed off, not to mention that a lot of people will probably be on some sort of self imposed isolation too. 
How and If this will impact Disney's decision to push through with the film's release? Well your guess is as good as mine. We'll find out soon enough as we get closer to its end of March launch date.