Okay, 
so everyone's pretty excited that Eternal Love of Dream also known as Three Lives Three Worlds, The Pillow Book
三生三世枕上
书
is premiering tonight (don't forget!). And it looks like none the more so than one of the show's main leads herself, Dilraba Dilmurat, who updated her Weibo handle to "Dilirejiu" – "jiu" which means nine in reference to her character Fengjiu being born in September. In fact, a lot of her cast mates too jumped in on the pre-premier excitement, changing their profile photos to their character's caricatures and also updating their social media handles referencing their characters to further promote the show.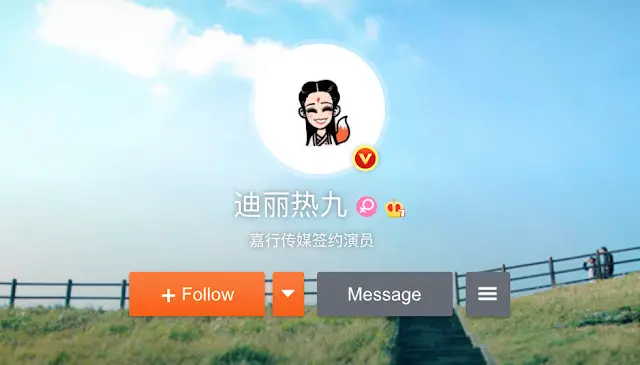 So 
our nine red tailed fox Dilraba becomes "Dilirejiu",
Vengo Gao Weiguang
switched it up to "Gao Weiguang
who is less affectionate than the emperor" pointing to his stoic character,
Baron Chen
updated his to
"
Baron Chen's face_Zhe Yan's face"
,
Li Dongheng
 who plays Lian Song – Ye Hua's third uncle changed his to "Heavenly Tribe's Song old third" referencing his 3rd uncle character, while Aranya's teacher
Dylan Kuo
changed his to "Su Mo YEAH".
Here are the new Weibo handles and profile photos of the cast –
Anyway, the show's 
about to start so this is really just a quick update for you! 
Wayne Liu Ruilin as Yan Chiwu