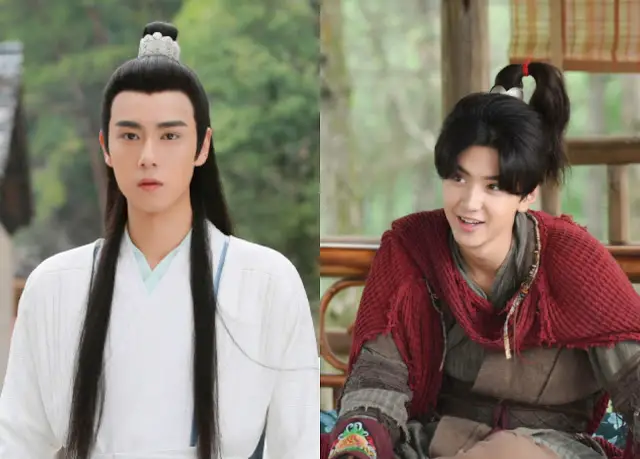 Wuxia fans can rejoice as another all-time favorite gets a remake after more than a decade. If you're a diehard fan or someone (like me) who really just dislikes watching dramas not in HD but wanna check out the classics, then the new Handsome Siblings
 绝代双骄 is for you. It has a new cast and a handsome duo led by young actors Hu Yitian and Chen Zheyuan. 
A 44-episode drama based on the novel of the same name by Gu Long 古龙, Handsome Siblings tells a story about twin brothers separated at birth and their journey to becoming martial arts heroes. 
Jiang Xiaoyu (
Chen Zheyuan
) considers himself the number one villain in town. Growing up under the care of Li Dazui in the Villains' Valley, he does nothing all day other than to be a jokester and play pranks on others. Although mischievous, Jiang Xiaoyu has always maintained an innocent and compassionate heart.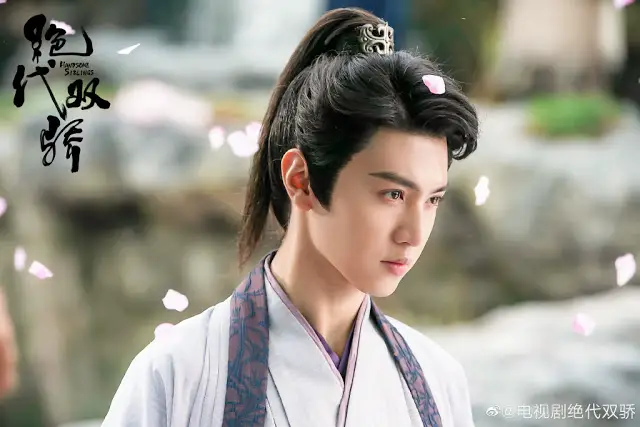 During his travels, he meets the handsome Hua Wuque (Hu Yitian). They initially compete as rivals, but gradually form a sense of kinship. 
Hua Wuque is the young master
of the Yihua Palace and adopted by

 Princess Yao Yue (

Nikita Mao Linlin). As revenge towards their birth father Jiang Feng, Yao Yue separated the twins at birth, forcing them to lead their own lives and to draw their swords at each other. 
Meanwhile, Jiang Biehe (
Gallen Lo
) and Jiang Yulang (
Zhou Junchao
) are also concocting a giant conspiracy to start a war within the martial arts world.
Last time I saw
A Love So Beautiful
star Hu Yitian, he still had short hair. Not really used to seeing him in ancient costume, but they make him look cool as opposed to cute. I know I'm paying a lot of attention to Hu Yitian and neglecting Chen Zheyuan even though he's supposed to be the main character, but hey, it looks like that's what they do in most posters too. Hu Yitian seems the face of this drama and they seem to be putting him as the main in this remake.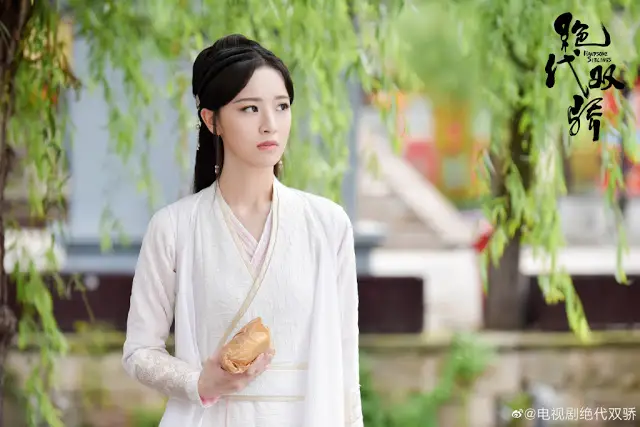 Other casts include
Liang Jie
,
Liang Jingxian
, 
Zheng Binhui
,
Meng Li
,
Wang Zhen
,
Shao Yun
,
Zhou Bin
, and
Song Wenzuo
.
Release date: January 16, 2020 CCTV-8 and iQIYI