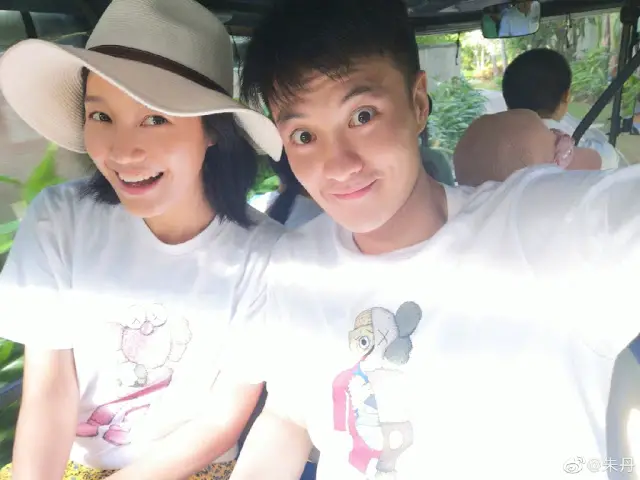 If I didn't know Zhu Dan before, her recent mishaps like getting Dilireba and Gulinazha mixed up have surely made her familiar now. Her back-to-back hosting fiasco was really something and netizens are still making fun of it with predictions over how she'll mess up other celebs' name if ever she had to introduce the likes of Guan Xiaotong, Mao Xiaotong and Li Yitong at the same time. Amidst all this, her husband, Zhou Yiwei, finally spoke up. 
The 39-year old actor said that when news of his wife's mistakes made rounds on the internet, his PR team told him to make a statement, that even a simple "Don't be afraid" or "I'm here" will suffice just to show that he is supporting his wife. It sounds like the right move for any celebrity couple, right? But Zhou Yiwei asked for 10 minutes to think before making any statement. His team agreed to give him time but strictly said that ten minutes is the limit because these kinds of situations require immediate damage control. In the end, the actor said no, refusing to make any comments about Zhu Dan. His team wasn't really surprised about his decision. Zhou Yiwei explained that he refused because that's the kind of person he is and only the people around him know how he really is. He added that it's not something anyone else would know because his job requires him to keep his real self from the public. 
I think he refused to comment publicly for fear of fueling the fire. Although we did not see him say any comforting words toward his wife, I'm pretty sure he consoled her in private. I see people calling him out for that and pointing out how Zhu Dan defended him in the open before but maybe they just handle things differently. Honestly, I'm a little put off with the ending of his speech because it feels like he's trying to be mysterious or something but hey, maybe it's just me.