Please check back as more premieres are announced.
---
The domineering king of the sea meets a chivalrous lady who descended from a family of generals. A series of unexpected events ensue and she becomes his unwilling wife
. Starring Yuan Hao, Ian Yi and Zhao Zhaoyi.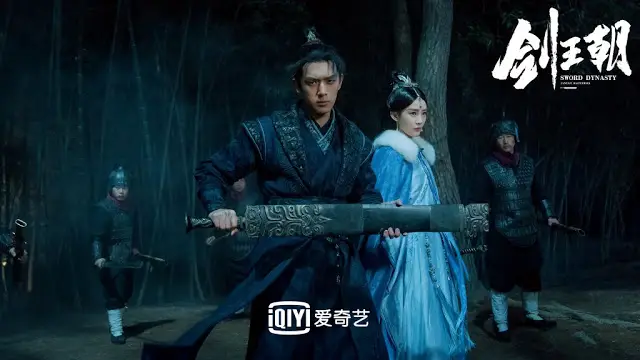 A story revolving around a young man with a seemingly ordinary background who dreams everyday of overthrowing the ruling regine and assassinating the King who stands at the epitome of power
. Starring Li Xian and Li Yitong.
A famous idol gets trapped inside the game and his girlfriend finds ways to bring him back. He becomes the 3rd prince who only cares about music and she becomes the 3rd princess with a mission to help him take the throne. Starring Tang Xiaotian and Huang Riying. 
A story that follows office worker Xiao Wei who gets lost in the Forbidden City and finds that she has been transported to the Qing Dynasty. Starring Li Landi and Wang Anyu. 
A story revolving around Empress Sun Ruowei who lived through six dynasties and spent 50 years governing the inner palace. Starring Tang Wei, Zhu Yawen, Deng Jiajia, Qiao Zhenyu, Wang Xueqi and Zhang Yixing. 
A story that follows a lawyer and his assistant who are initially at odds, but begin to develop an understanding as they practice law together to become the best partners. Starring Jin Dong and Lyric Lan. 
A popular idol and a manicurist fall into a romance with an expiration date when they have to pretend to be married. Starring Zhang Yujian and Xu Xiaonuo. 
Yuan Jinxia is a female detective from Liu Shan Men. While investigating a case, she gets into a feud with Lu Yi who is a member of the jinyiwei. Starring Ren Jialun and Tan Songyun. 
The sequel of Story of Yanxi Palace revolves around the political intricacies of selecting Princess Zhaohua's husband. Starring Wang Herun and Wang Yizhe. 
---
This list is updated as more dramas are announced.

We rely on weibo for announcements, so dramas that are not yet officially announced might not be here. 

The dates above are subject to change.
We do our best to cover newly-airing mainstream Chinese dramas and a few web dramas / Korean dramas that catch our eye. Unfortunately, it is not possible for us to cover everything on air. 

For a more comprehensive list of dramas airing this month, please check out ChineseDrama.Info

.