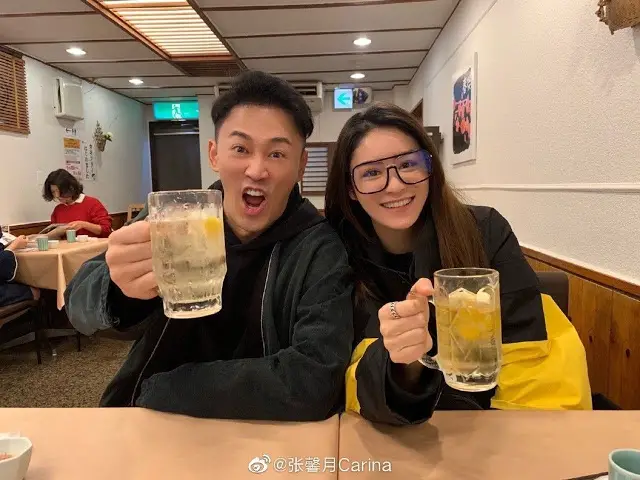 Right on the heels of Han Geng and Celina Jade's wedding nuptials are another couple that have made their marriage announcement just before the year ends. 
On Dec. 31, 2019, Raymond Lam officially announced his marriage to Carina Zhang Xinyue along with a photo of the two holding hands with their wedding bands on. 
He writes, "My 2019, as my life enters a new chapter, I'll have you as my companion in the years to come, my wife @CarinaZhang. Thank you everyone for your blessings, thank you for being there all the way, see you in 2020!" Carina Zhang responds, "To be with you for the rest of our lives. @RaymondLam."
The actor who just turned 40 this month has been quite private about his relationship with Carina Zhang throughout the time that they dated 
and merely thanked everyone when the marriage between the two was widely reported by the media back in September. 
However, he's started to become more open to the public when he shared a couple photo with his girlfriend on social media for the first time by comparing a photo of him alone in 2017 versus one of him with Carina in 2019. As they are now 
husband and wife, 
there will definitely be many more years to come. Congrats to the newly weds!