The Romance of Hua Rong
一夜新娘
 may have started out as a drama without much hype and a rather unfamiliar cast, but it's certainly caught my attention 
(even without the subs!)
, and it's all thanks to its charmer lead Yuan Hao (Love and Destiny) who plays the cold, egotistic and savage pirate with a veryyy alluring gaze. 
The kind that makes you fall head-over-heels with just one look. (Trust me, I squealed.)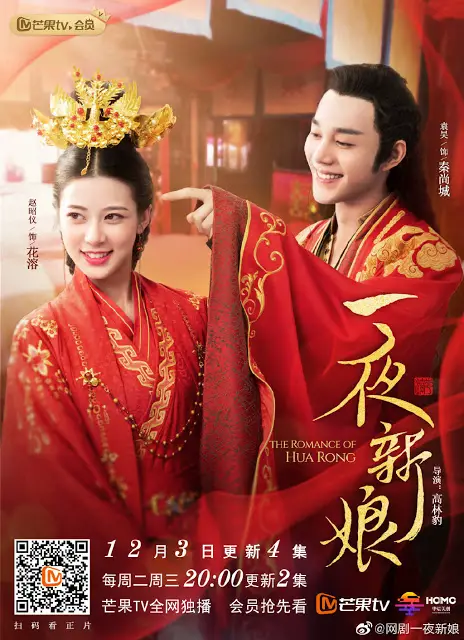 The Romance of Hua Rong is about a spunky and reckless daughter of a general named Hua Rong (played by rookie actress
Zhao Zhaoyi
) who goes on an adventure in the pugilistic world. She gets entangled between two men, a pirate named Qin Shangcheng and a young prince named Jin Yiwen. 
While escaping from her captors, the ship that she is on gets ambushed by pirates. Her cover is blown and she finds herself forced into a marriage! 
The drama is hilarious, to say the least,
 but the biggest takeaway is how well the male lead grows on you. 
Young a
ctor Yuan Hao is a name that's unfamiliar to many and viewers did not immediately warm up to his looks with many comments that he looked tacky in his costumes. 
Yuan Hao had only starred in supporting roles before but congrats to him since it looks like he has hit the jackpot with his first leading role as people are becoming more aware of his presence. It's too early to claim this to be his breakout role, but I'm hoping he'll receive more opportunities and recognition if the drama continues to do well. 
Is it just me or does he resemble Deng Lun a lot?