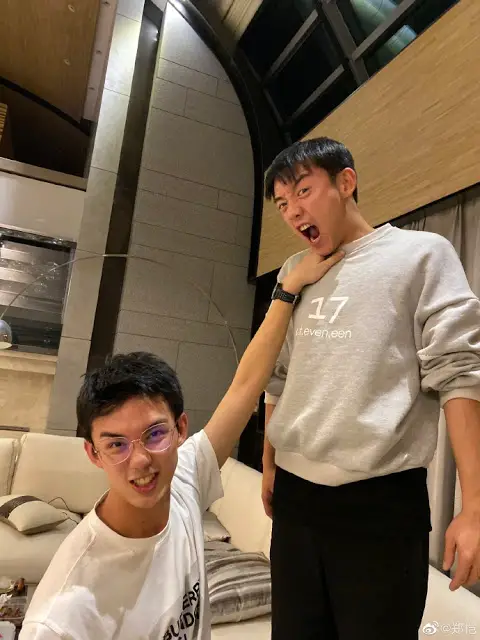 If you're 
a social media user, chances are you've probably seen a couple of your friends and acquaintances posting their then-and-now photos with the hashtag #10YearChallenge earlier this year. Even popular celebrities have jumped in on the trend – did you perchance see Reese Witherspoon's? My goodness she's hardly aged at all!
Actor Ryan Zheng Kai recently hopped onto the bandwagon – a little bit late but never mind that, because he posted a super cute "nine year challenge" version of him and Nirvana in Fire actor Leo Wu Lei replicating the poses they did back in 2010. Zheng Kai pretty much looks the same except for his hairdo but what a difference nine years made for Wu Lei who's all grown up!
If his face looks familiar to you, he played Hu Ge's childlike personal bodyguard Fei Liu whose martial arts skills are mega impressive for one so young!  I really liked him after watching NIF earlier this year and he's been keeping busy building up his portfolio as a young teen – aside from the new series Chinese Bestiary and Cross Fire, his romantic comedy film Adoring
 is coming out at the end of the year. Leo is also a series regular in the third season of the variety show The Inn
 co-hosted by NIF senior Liu Tao
.