I once read something that goes like this: "Sometimes, the bad things that happen in our lives will put us towards the path where the best things are." And I wonder if this is true for
The Oath of Love
 余生, 请多指教 which tells an inspirational story about love.
The Oath of Love Plot Summary
Two people with gifted hands find each other in this 30-episode romance drama based on a novel of the same name by Bo Lin Shi Jiang 柏林石匠. One makes music while the other uses his hands to save lives. Yang Zi plays Lin Zhixiao, an aspiring cellist who is about to graduate when one bad thing leads to another: Her father is diagnosed with cancer so she puts it upon herself to take care of him. This leads to her turning down a job opportunity overseas. Of course, caring for an ailing father means no distractions so she and her boyfriend call it quits. 
But as many of you drama fans already know, love finds its way when you least expect it. Enter the doctor, Gu Wei, played by Xiao Zhan. He appears to have a cold exterior but he's very much invested in his patients, one of whom is the heroine's father. 
From what I've seen in the trailer, there will be serendipitous moments of close encounters before the meet cute between them a
ctually take place. 
Will their love be deep enough to conquer the hardships that they will encounter? 
Onto the Cast
Joining the two leads are Zhai Zilu, Ma Yujie, Daisy Li Muchen, Li Yunrui, Zhang Yuqi, Zhao Shiyi, Xia Zhiqing and Hao Wenting.
As cute as Go Go Squid! was, I actually stopped watching towards the middle when it started to feel too cringy. In comparison, I appreciate that The Oath of Love has realistic elements to ground the story. All that's left is to see whether the acting will click or not. It certainly looks promising with
both leads still basking in the glory of recent successes. 
Yang Zi, for one, amazes me with her ability to switch from bubbly, cheerful characters to dramatic crying in the next scene, I can see why many fans adore her. Xiao Zhan is so handsome in his uniform that it makes me wish that I was one of his patients. Kidding aside, I think he nails the good doctor vibe and is giving a lot of warm feels with that soft smile of his. 
This is one drama that seems to be very heavily promoted, can't blame 'em since a lot of people are anticipating this. 
Release Date: March 15, 2022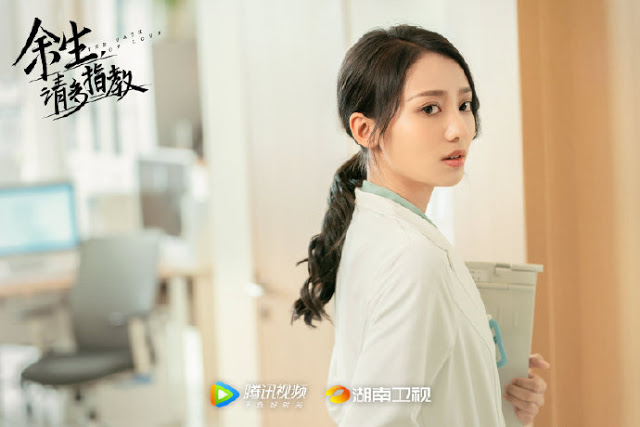 Source: 1