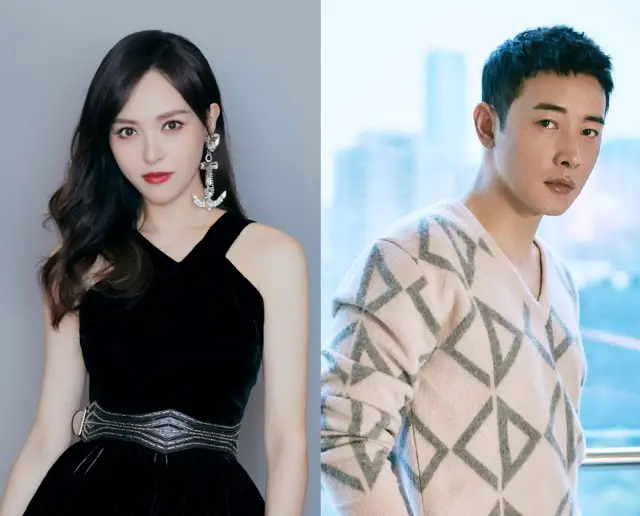 Tiffany Tang Yan and Luo Jin are like the fairytale couple of c-ent who worked together multiple times, fell in love and are now 
expecting a plus one in the family. We thought we'd finally be getting a sneak peak of her baby bump in her recent
Cosmopolitan shoot
, but Tang Yan hides it perfectly well under her oversized coats. I mean, she doesn't look pregnant at all; she's as gorgeous as ever. 
But just how did this love story start? 
The two announced their relationship to the public on Tang Yan's birthday in 2016 when their drama Princess Weiyoung was also on air. Even though the public got used to seeing them play each other's love interest, the actress admits that they hadn't actually been together for that long. 
The couple have five dramas together,
 but it was only on the fourth drama Princess Weiyoung towards the end of filming that they began to have feelings for each other. (Talk about fate!) 
Tang Yan shares how during the first three dramas, she saw Luo Jin merely as a friend — they didn't even talk after their projects! Yet, being the lead character in Princess Weiyoung, Tang Yan was under a lot of pressure and stress. She remembered how Luo Jin was the one who was always there to give her emotional support. 
What Tang Yan loves most about him is that he is a man who always puts others ahead of him. He's not selfish — h
e's kind and polite not only to Tang Yan, but to everyone around them which she observed from the many times they have worked together. Other men may be very good and successful, but some of them only love themselves, perhaps they put their career first 
— she's unable to accept a man who only thinks of himself. With
 Luo Jin, he's the kind of man who is happy as long as others are okay.