If you thought the dust has settled after the sold out 
concert that brought back nearly everyone in the 
The Untamed
 cast together for one last hurrah, think again because there's one more treat coming very soon!
Although no longer associated with Tencent,
The Living Dead
陈情令之生魂 which serves as the spinoff movie starring Yu Bin and Zheng Fanxing will be released on November 7, 2019 on iQIYI! 
With stylings reminiscent of The Untamed but tells a whole new story, 
Wen Ning and Lan Sizhui are really back! 
From what I can see, they can be the comedic duo too. 
Lan Sizhui: "Uncle Ning! Why are you here?" Wen Ning: "Address me as senior, uncle sounds too old."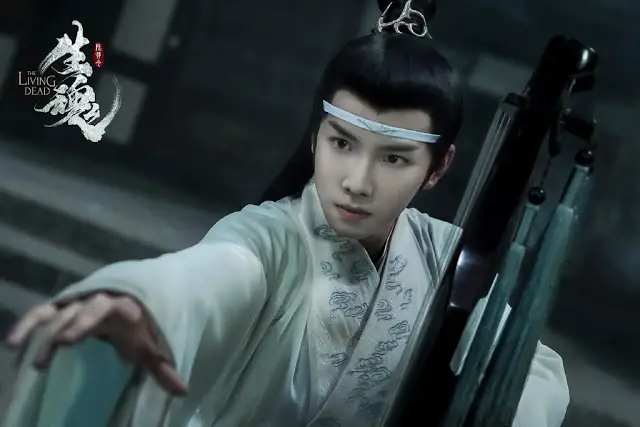 The Living Dead will follow their story as they arrive in a city known as Little Nightless City – a place once filled with light and life is now devastated in darkness and death. 
There's a rumor that lighting a single match can kill. When Wen Ning arrives, he sets out to put a stop to the evil wrecking havoc and just as he is about to capture the shadowy figure, Lan Sizhui arrives. 
I'm sure you won't forget the annoying Princess Suihe of the Bird Tribe from the hit series
Ashes of Love
played by actress Wang Yifei. This is the first time we'll be seeing her back as her other dramas have yet to air. 
She plays Xiao Qing, a beautiful maiden and the pride of their clan before everything fell to ruin.
I'm not exactly sure what her role will be in this movie, but I'm hoping to see another side to the actress as she may be fighting on the side of good this time.
Gao Han
plays her younger brother Xiao Yi while
He Longlong
seems to be setup as the villain.