Several historical dramas have been dropping promos lately, one of which 
include
Tang Yan's
Yan Yun Tai
that marks her return to the genre after Princess Weiyoung. 
Not to be left behind is her hubby Luo Jin who also has a big historical coming up. 
Royal Nirvana
鹤唳华亭
recently introduced its huge lineup of casts along with a
sneak peek
 into the politicking behind a story about the unfavored crown prince.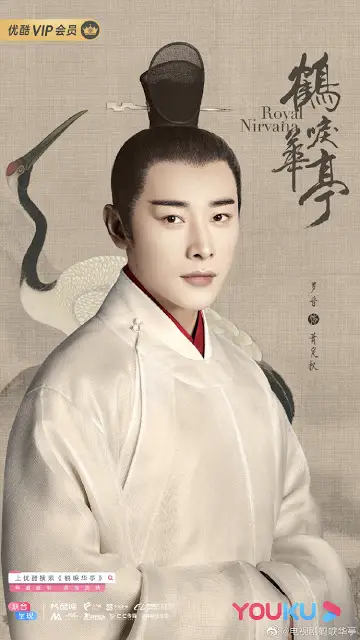 From what I heard about the novel that it's based on, the ending isn't really a happy one and weirdly enough (probably thanks to Scarlet Heart), it's exactly what I find appealing about this drama. 
Royal Nirvana seems to boast quite a prolific cast that includes a leading lady with ulterior motives. 
After her amazing role in 
Bloody Romance
, there's no doubt that 
Li Yitong
 is one of the actresses to watch for.
Also in the cast are
Huang Zhizhong, Zhang Zhijian, Miao Pu, Jin Han, Zheng Yecheng, Wang Yu, 
Wang Jinsong
, Liu Dekai, Cheng Xiaomeng, Qiu Xinzhi, Bao Dazhi
,
Wang Jianguo, Hao Lei, Feng Bo, Xia Nan
and
Wang Ruizi.  
That's a lot of familiar faces from esteemed veterans like Wang Jinsong to up and coming actors like 
No Secrets
star 
Jin Han
and An Oriental Odyssey star Zheng Yecheng.