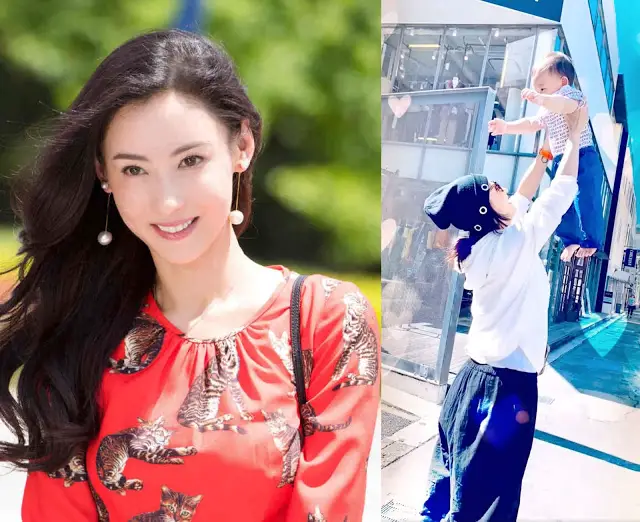 It's a sweet life for mum – Hong Kong actress
Cecilia Cheung
(
Love Won't Wait
)
 who is basking in the joys of motherhood. On November 18, she posted a 
video
to celebrate her 1 year old baby boy
Marcus's
birthday.
In the said post which she captions,
"Marcus, happy 1st birthday ? To have three babies, I am very happy,"
we see what looks like a sand painting of a mother holding a flower up to the air; the sequence changes and it's the same image but this time, with a baby boy in hand. The brief montage ends with the sand painting of a mother and her three boys, the baby in his mother's arms and the two older ones giving peace signs.
(If that ain't the sweetest thing topped with Ed Sheeran's Perfect played in the background, I don't know what is.)
Despite often making updates about her older sons on social media, Cecilia Cheung has been quite protective of her youngest especially in light of overwhelming attention surrounding him and the identity of his birth father that saw her baby's details 
leaked
 to the media not long after his birth. 
This is but the second time we see his face – the first time being in a recent Japan trip she had with her three boys where a blurry shot of Marcus was captured at the end. 
Cecilia Cheung is happily taking her single mum life with her three kids to the fullest, and I offer 
my best wishes to the family especially the newly turned 1yr old, Marcus! ? Cecilia Cheung's sons, Lucas and Quintus, were born from her previous marriage with Nicholas Tse.