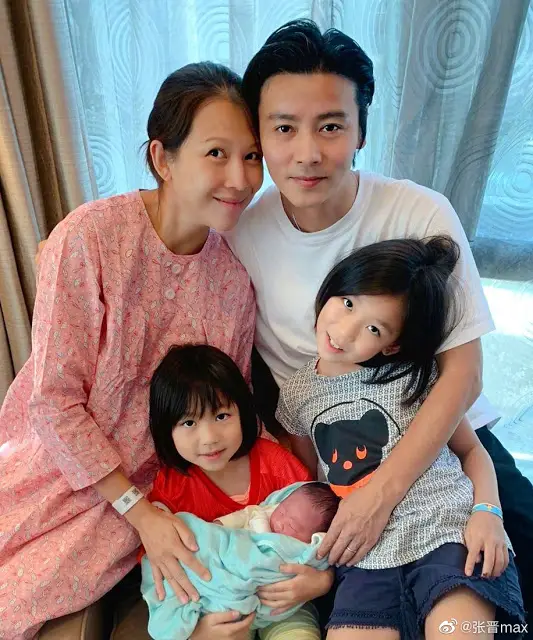 Longtime celebrity couple 
Ada Choi
and
Max Zhang
Jin
have just shared their big news as the latter posted photos of their now family of five. After giving birth to two daughters, Ada Choi gave birth to their third child, a son, on November 15, 2019. Max wrote on Weibo, "Mother and son are safe, welcoming Zhang Le'er to to the Zhang Family, we made it home safely."
If you grew up watching TVB dramas, then I'm pretty sure you're familiar with the Hong Kong actress. Her story with her husband of 11 years whom she met while filming the
 drama Paradise 
水月洞天 in 2003 
didn't start out smoothly. Ada Choi was already a successful actress while Max Zhang who was once a stuntman before debuting as an actor had yet to establish himself. Despite the unpopular public opinion, 
the two got married
in 2008 and formed a loving family together. 
Although they admitted that the pregnancy wasn't planned, Max Zhang said that there was nothing to be scared of. Aww, looks like these two are very much happy with their new blessing! But they were careful since Ada's pregnancy was already deemed high-risk for being in her mid-40's. 
All's well that ends well as Ada delivered her third child at the age of 46. Gah, those tiny fingers are so adorable!