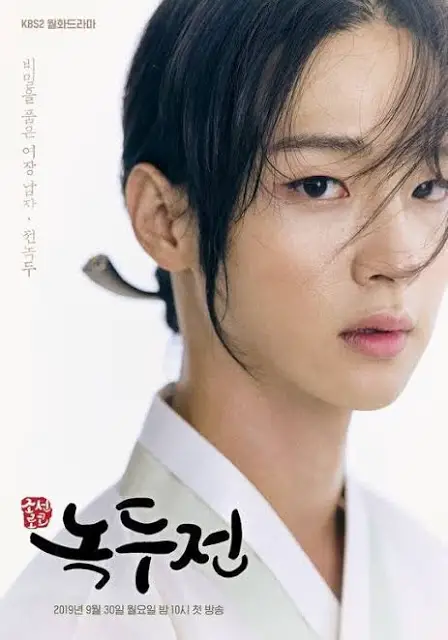 Girl pretends to be a guy to get close to her longtime crush?
Check ✔
Girl pretends to be a guy so she can get hired for a job she desperately needs? 
Check ✔
Girl pretends to be her twin brother 
and joins a boyband
 to cover for his disappearance? 
Check ✔
In the past decade, we've seen an influx of gender bender dramas all over Asia that are mainly dominated by female characters dressed as men such as the different 
Hana Kimi adaptations,
Coffee Prince, You're Beautiful, Bromance, Ouran High School Host Club and Sungkyunkwan Scandal
 to name a few. I've pretty much gotten used to women playing such roles. 
But a man? Playing a female character?
In the Joseon era?!
 Say whaaaat?
Hana Kimi, Sungkyunkwan Scandal, Ouran Highschool Host Club, You're Beautiful, Bromance, Coffee Prince, To The Beautiful You
Although it isn't the first time an actor has challenged cross-dressing for a role, it sure feels like the first time an actor in a leading role has had to cross-dress as a woman for a huge chunk of the drama. Jang Dong Yoon who plays the character Nokdu in the drama The Tale of Nokdu 
조선로코-녹두전
has taken cross-dressing to a whole new level with his portrayal of Lady Kim, a pretend widow seeking revenge. 
A lot of fans and viewers who have seen the show have expressed how they initially watched the drama for their beloved Kim So Hyun who plays the leading lady in the series but fell head over heels for the beautiful Jang Dong Yoon as the leading

wo

man in the drama. I mean, just look at him! 
The Tale of Nokdu tells the story of Nokdu – a young man who lived all his life in an island away from society with his brother and father. One day, a group of trained assassins tried to murder his brother and father and in order to catch one of the escapees, he chases the assassin back to the capital against his father's wishes. In order to find the attacker who turned out to be a woman, Nokdu decides to pose as a widow to get an exclusive into the village where his assailant was last seen. There, he meets Dong Dong Joo, a slave girl with a dark past whom he falls in love with
almost
at first sight. 
Isn't he beautiful?!
It's a crime to look that good. 
What sets Jang Dong Yoon apart from other male actors who have tried to cross-dress in a role is the fact that he has very feminine and delicate features 
as well as the ability to shift from a deep voice to a soft and high-pitched one flawlessly
. 
I don't think I've seen an actor after Lee Joon Gi's The King and the Clown in 2005 pull off looking like a woman so convincingly that you'd start to question yourself. It's a skill to walk in like a queen one moment and then make your heart thump like crazy the second he puts on his manly voice. 
Before this drama, I didn't even know who Jang Dong Yoon was. 
The casting director should get a raise because Jang Dong Yoon is 
perfect
for this role!