There's nothing more appealing than a man who never goes back on his word. 
As if his amazing vocals weren't enough to make fans adore him, the charming Hua Chenyu also proves that he is the type to follow through with promises
when he shaved his head as a result of losing a bet he made with, well, himself. In one of his livestreams, the singer-songwriter previously tried but failed to secure tickets to his own concert as it was sold out even before he reached the ticket site. Not one to accept defeat, Hua Chenyu excitedly said that he will try to buy tickets again as the concert had been extended for one more day.
 Should he fail again, he declared that he will shave his head. 
Come THE day of ticket sales and Hua Chenyu takes to Weibo to sheepishly admit that he overslept, which means no tickets again. 
Yesterday, Hua Chenyu dropped a photo of his newly-minted look, and it looks like he has joined the 
shaved head stars club. (Yup, totally made it up)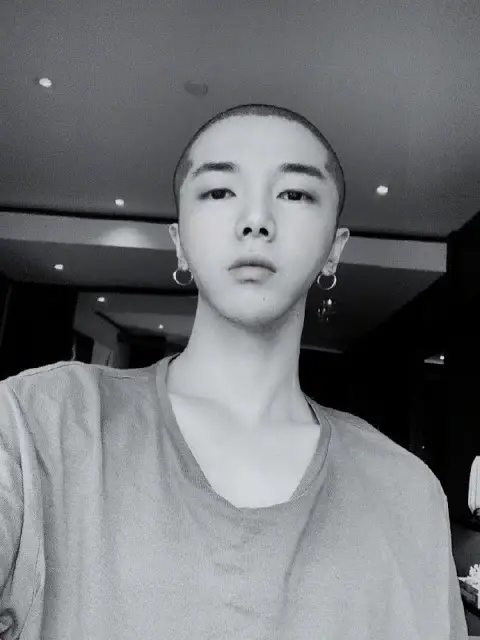 His haircut can't be more timely since there are a lot of other celebs right now sporting the same do as a requirement, like 
Li Yifeng
 who's filming
The Glory of Youth
, or
Zhou Dongyu
 and 
Jackson Yee's 
buzz cuts that can be seen in their movie
Better Days
. 
Hua Chenyu looks even more like a badass rocker now thanks to his new hairstyle. I think I like his long hair better though. On another note, his concert which had to be rescheduled due to unavoidable reasons has announced new dates. It will be held November 15, 16 and 17, 2019 at Wuyuan River Stadium in Hainan, China.