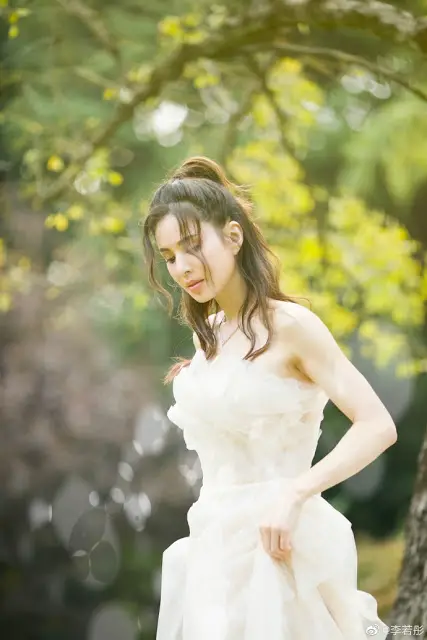 Mulan
actress
Crystal Liu
might be lauded as "fairy sister" because of her beauty and sweet appearance in this generation of stars. But before her, some of you might remember  "Little Dragon Girl"
Carman Lee
, the Hong Kong actress who shot to fame after appearing in the popular 1995 TV adaptation of the wuxia series
The Condor Heroes
. 
Often referred to as the" Prettiest Little Dragon Girl" in reference to her role of
Xiaolongnu
in the Condor franchise, the still stunning 46 year old Carman once again caught Netizen's attention with her brief appearance as Lan Yi in the hit series
The Untamed
. It's worth to note that the actress has been absent from the industry for almost a decade and has only just gotten her feet back into show business a few years ago. So it's completely understandable why many viewers were super amazed by how she hasn't aged at all!
Carman 
recently posted some gorgeous photos of herself in a dreamy wedding frock.
While admittedly for an ad, Carman reveals that seeing her daughter wearing a wedding gown is her mother's dearest wish. The actress is very much single at the moment, although in the past, had been willing to give up her career for love at the peak of her popularity. Sadly, things didn't work out between the couple and the actress went into depression. Now that she's back, it certainly warms the heart to see so many Netizens rooting for her and wishing her to meet the right person soon!