Jelly Lin Yun
popped by
the Youku show Hua Hua Wan Wu 
花花万物
and got chatty with the show's two hosts Dee Hsu and Kevin Tsai, giving them the lowdown on how she nabbed the role out of the thousands of women who auditioned for Mermaid and why director-producer Stephen Chow chose her.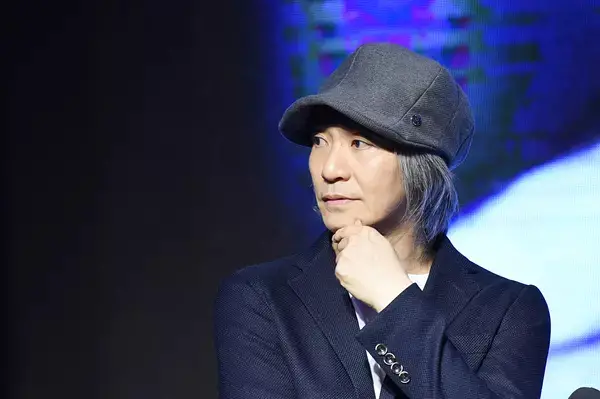 Unfortunately for aspiring actors looking for some pointers to break into the industry, even the famed director can't give a definite answer on why he picked Jelly out of a sea of faces. The actress says that "each time the question is raised, Stephen Chow's answer is always different. So I really don't know". Guess you'll just have to chalk it up to the actress'
je ne sais quoi
quality that first captured the director's attention from the onset, and what he later on qualified as her "natural and artless" air.
Lin Yun and Wang Duo on the talk show Hua Hua Wan Wu
Jelly Lin
also dished a little about the enigmatic director, saying that she was quite intimidated by "Master Sing" as the director is sometimes called, especially in between cuts – "he's very imposing, if the scene was particularly done well, he'll be laughing; but when the actors didn't perform the scene to his satisfaction, you can see his face change instantly into an unamused expression." When asked by one of the show's host as to whether she'd ever broken down in tears on set because of fear, the actress admits that she's never done so but had cried in the library once.
The Mermaid actress 
also mentions that as a director, Stephen Chow is also fond of improvising, preferring a more natural and spontaneous sort of response from his stars. This is something Jelly finds herself having a very hard time adapting to, recalling an incident when Master Sing tore off notes she had been making whilst reading the script! 
We'll definitely be expecting great things from the actress whose "indefinable something" made famed actor-director Stephen Chow personally pluck her from obscurity to star in his films. She will also be appearing in 
Mermaid 2
.