After a whirlwind romance, ladies and gentlemen, we're pleased to present to you Mr and Mrs Jacky Heung!
Reality TV sweethearts Jacky Heung and Bea Hayden Kuo have only gone on and tied the knot in a private ceremony attended only by close family and friends and boy did they do it in style! The pair are rumoured to have pledged their troth to each other in sunny Italy yesterday, where the Italian summer blessed them both with an incredible golden glow. 
Earlier in the month, Jacky had posted a panoramic photo on his IG page which he geotagged with Castello Lancelloti, perhaps hinting at where the wedding will take place. If you google the place, photos of a gorgeous castle nestled amidst olive trees and vineyards in the Campania countryside will greet you, guaranteed to make you dream of la dolce vita.
And 

just wait until you see the photos Bea Hayden and Jacky posted on their social media pages, with both sweetly captioned "For the rest of our lives, there's only you". They're simply stunning!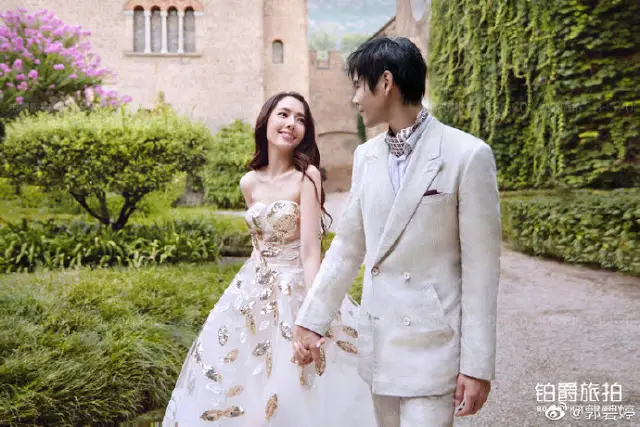 According to reports, the couple's Italian shindig was organized by Jacky's mum, Hong Kong showbiz bigwig Tifanny Chen. But the couple will be holding another ceremony to celebrate their wedding in Taipei at the end of the year.
Jacky Heung and Bea Hayden Kuo got engaged earlier this year after hitting it off while filming their reality show The Most Beautiful Times in November 2018.
A big congratulations to the newly weds! Auguri !