China really seems to be cranking up their military dramas and 
Glory of Special Forces 特战荣耀
(Glory of the Special Forces lit.) satiates viewers' hunger for updates as it drop new stills and a
trailer
today! 
The series follows an arrogant young man's journey as he enters military school to win his family's approval.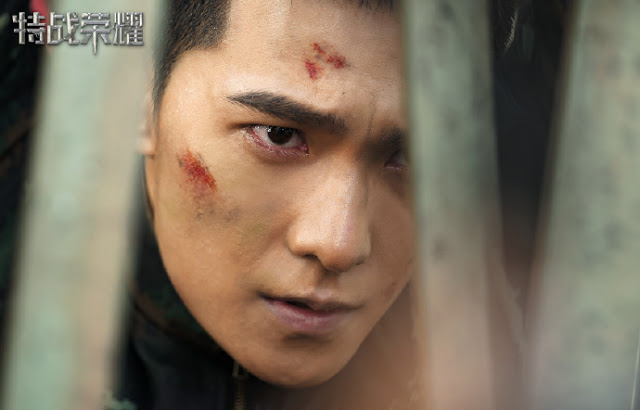 My oh my, it's showing me a whole different side of Yang Yang which I never expected to see. His previous works that revolved around e-sports weren't as heavy as this and given the genre, there's bound to be quite a few emotionally charged scenes. I'm reminded by how Descendants of the Sun introduced a whole new Song Joong-ki and became a career changer. 
Apart from Yang Yang, the male cast are looking like they mean business in their respective posters. 
But we're not letting the guys take all the glory (pun intended) because the charming Li Yitong and kick arse Jiang Luxia are present to lift the female flag. 
All in all, the cinematography itself seems promising like it were a high-grade action film. I like that they went with vivid colors compared to other similar themes that prefer the dark and gloomy ambiance which I find rather boring. I hope we get an air date soon because I can't wait to catch Yang Yang in his new role! 
The cast also includes Gao Xin, 
Meng Hesai
 and
 Xu Jizhou
.