The sequel to 
last year's Flying Tiger 
飞虎之潜行极战
 aired this week without much pageantry and fanfare. But rest assured that the fearless heroes of the Flying Tigers are back to foil the nefarious plans of criminals threatening public safety.
The 30 episode follow-up entitled Flying Tiger II 飞虎之雷霆极战 brings 
back the old gang in the special duties unit as they continue the fight to protect the city from a mysterious syndicate. This time around, show's second installment will focus on terrorism and international conflicts that the A-team needs to infiltrate and destroy before it wreaks any more havo
c.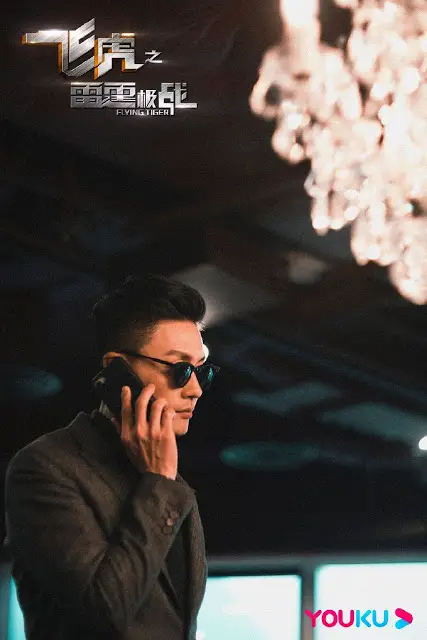 Now, cop shows are often a dime a dozen on TV land, but IMHO Hong Kong seems to do cop shows exceptionally well, with the lot of us growing up watching "classics" such as
Infernal Affairs
or the
Police Story
 series on the telly. With familiar names and industry veterans headlining the series, not to mention the abundance of fisticuffs and gunfights that's almost a trademark of Hong Kong cops and robbers dramas, you can say that this might certainly feel like a nod to the productions we grew up with.
Flying Tiger II stars actors Michael Miu, Bosco Wong and Ron Ng who will reprise their roles in the original series. The series also marks the reunion of the two TV brothers (Bosco and Ron) with their
 Triumph In the Skies co-star and fellow TVB leading man, Kenneth Ma.
 Aside from Kenneth, the three Flying Tiger veterans will be joined by a star studded line up consisting of Lawrence Ng, Michael Wong, 
Yoyo Mung
, 
Oscar Leung
, 
Hollywood actor 
Lee Pace and Liza Wang in the second installment
.
Release Date: September 6, 2019 Youku