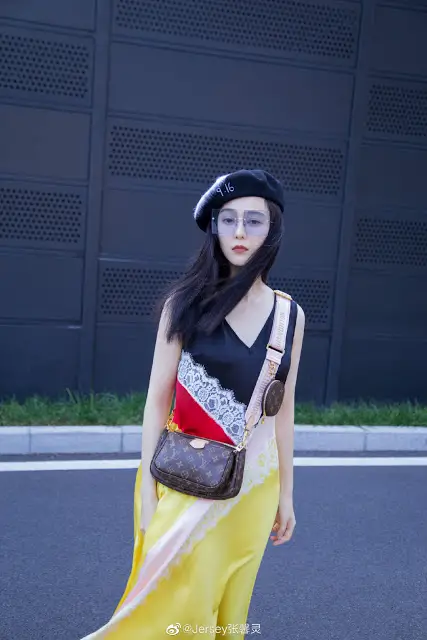 On September 27, Fashion brand Louis Vuitton (LV) shared new photos of Fan Bingbing introducing her as one of their
 brand ambassadors which led many to think that the actress was yet another step to putting behind all of her troubles and start anew. Hours later, the post was removed from Weibo. 
It seems as if Fan Bingbing is still having a hard time restarting her career ever since her tax evasion case last year. From constantly topping the Forbes China Celebrity 100, Fan Bingbing completely fell off the list this year.
 Hollywood movie 
355
 was meant to be her comeback movie and it's a big one at that given the all-star cast, yet there's been many speculations that the actress hasn't been able to start filming with her castmates. 
It seems that the LV photos that were posted and taken down is yet another blow to the actress's efforts. 
It's worth to note, however, that her pictures are still currently up on Instagram and Twitter where she's receiving quite a number of praises.