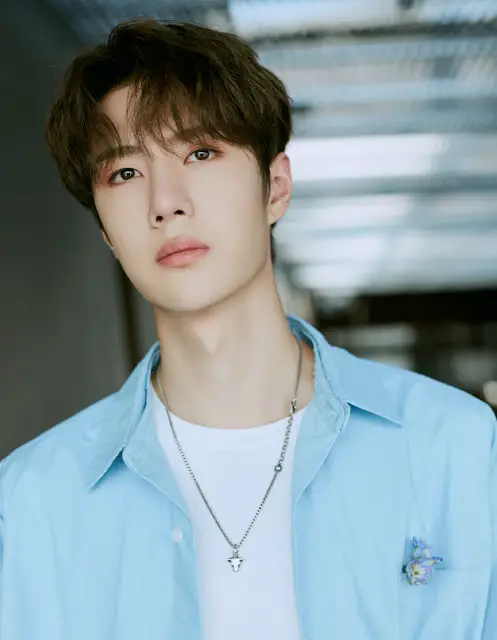 These days, it's not uncommon to see Wang Yibo's name in the Weibo hot search. His popularity has been given a huge boost after playing Lan Wangji in the hit drama
The Untamed
alongside another heartthrob in the form of
Xiao Zhan
. Yet the journey to get there wasn't always so smooth for him and his bandmates. 
Wang Yibo is a member of UNIQ, a Chinese-Korean boy band from Yue Hua Entertainment that debuted back in 2014.  
Its other members are Zhou Yixuan, Li Wenhan, Kim Sung-joo and Cho Seung-youn.  
However, UNIQ has only released 1 album titled EOEO in 2015 and several singles in a span of 5 years.  The Hallyu ban in 2016 also affected the band and since then, they have not performed together on stage.
UNIQ performed at the 10th Yuehua Anniversary Concert in June with only three members Kim Sung-joo, Zhou Yixuan and Wang Yibo singing "Monster" and "EOEO."  Li Wenhan who debuted as part of UNINE had to sit it out while Cho Seung-yeon who was in Korea to participate in Produce X 101 did not attend. 
Zhou Yixuan in All For One
Li Wenhan in Qing Chun You Ni
Cho Seung-youn in Produce X 101
Nonetheless, it's clear that 2019 is the year for UNIQ members
. Aside from acting in dramas, most of its members fought for a chance to stand onstage by joining respective survival shows and proved their star power by winning. 
Zhou Yixuan debuted again after winning in All For One. Li Wenhan won first place in the survival show
 Qing Chun You Ni 
and debuted as part of the boy band UNINE.  Cho Seung-youn took part in Produce X 101 and won 5th place.
Like his fellow UNIQ members, Wang Yibo didn't rest on his laurels and reached new heights in his popularity this year. Aside from being a host for the talk show Day Day Up as well as earning a stint as mentor on the reality show Produce 101 with his impressive dancing skills, Wang Yibo has also surprised us with his acting, headlining two dramas
Gank Your Heart
 and
The Untamed
this year. It's clear that this group is slowly achieving success in their own ways. Hopefully one day, we'll see them together again.