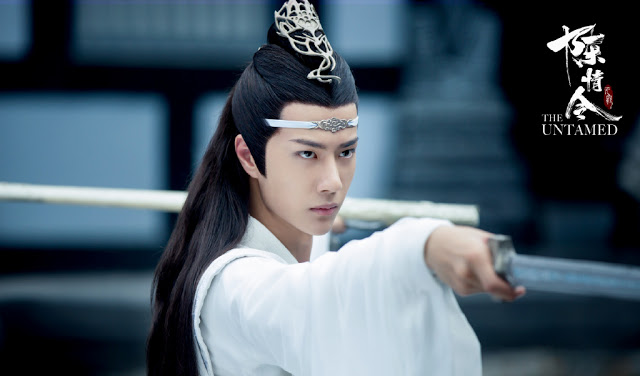 There's no denying that rising star 
Wang Yibo
has been making a killing this year with starring roles in
Gank Your Heart
and
The Untamed
. The latter is currently among the hit dramas this summer. In spite of the good things that are coming, alas, there's also that ugly side to fame and fortune.
On August 3, some folks got a hold of Wang Yibo's number and started sharing it online. There were fan accounts claiming that they called his number and were thrilled that he picked up every call and politely told them to stop calling. 
As nice as he may be on the phone, honestly, one can only take so much of these unwanted phone calls. As the topic trended on social media, Wang Yibo took to Weibo that evening and wrote, "Stop calling my number, stop using my phone number to login to things and stop buying my number (he's referring to the
black market
for celebrities' private info). This has gravely affected my life. Don't waste your money, please be reasonable in your love for me. I'll change my number tomorrow (Do you guys know how much of a hassle it is to change numbers? I hate being hassled the most). 
He also shared screenshots of his phone indicating 194 missed calls coming from unknown numbers. 
His agency, Yue Hua Entertainment, released a sentiment on behalf of the actor to say that the individuals who got a hold of his number through unknown means and started spreading it online as well as those who called him have committed a serious invasion of his privacy. They have saved the numbers and information which will be turned over to authorities when necessary. They also reserve the right to take legal action. They expressed their understanding that as public figures, the artists will be under scrutiny at all times, but this does not include their number and other personal information.
Although there has been no similar statement coming from
Xiao Zhan
, some fans claim that the same thing happened to him as well. I must admit, I've become a wee bit obsessed with both actors since I started watching The Untamed, but this is unacceptable.