The Untamed
is seriously the gift that keeps on giving. If you're a big fan of the donghua which is also adapted from Mo Xiang Tong Siu's novel of the same name, then this news is for you! 
With the live-action being released on Youtube, its animated version Mo Dao Zu Shi
has also been made available on Tencent's official Youtube channel. 
The donghua and live action follow the same story about Wei Wuxian as the founder of diabolism and Lan Wangji who stays by his side.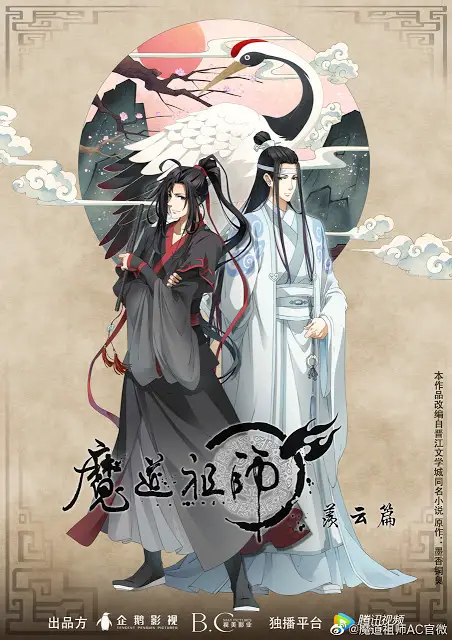 Sure, many of you have probably already seen the donghua which was actually released July of last year,
 but 
if you're outside China then you may have encountered the same problem I had when I was watching 
The King's Avatar
(which is also on Youtube). Truth be told, subs were hard to come by back then.
 Making the series available on Youtube with English subs make it easier for anyone interested to see it and certainly seems inline with how 
Tencent is branching out to the overseas market. 
Tencent has previously expressed their desire to
 expand to the Southeast Asian market and
 has launched their first overseas video streaming service in Thailand called WeTv which also has a mobile application. Since then, WeTv has sprouted various Youtube channels like WeTV English and WeTV Indonesia. But wait, there's more. 
After The Untamed ended, it's been announced that a fanmeet has been scheduled for September 21, 2019 in Thailand and that there will be a concert in China with details to follow. Considering that most of the cast sang their own theme songs, it should be a concert to watch for!