This summer has given rise
 to hit dramas like The Untamed and Go Go Squid. The Untamed may have just aired its finale but lead actor Xiao Zhan has already signed on for his next drama The Oath of Love 余生, 请多指教. It's a welcome reprieve for the actor who's said on many occasions that he's done too many costume dramas and wants a go at a modern drama. This time, he will be paired with Go Go Squid star Yang Zi.
I know many number of fans are probably still hung up on Yang Zi and Li Xian as a couple. It's no different from wishing that Xiao Zhan and Wang Yibo could do another drama together. As someone who hasn't seen Go Go Squid, I'm admittedly more about wanting an Ashes of Love reunion between Yang Zi and Deng Lun.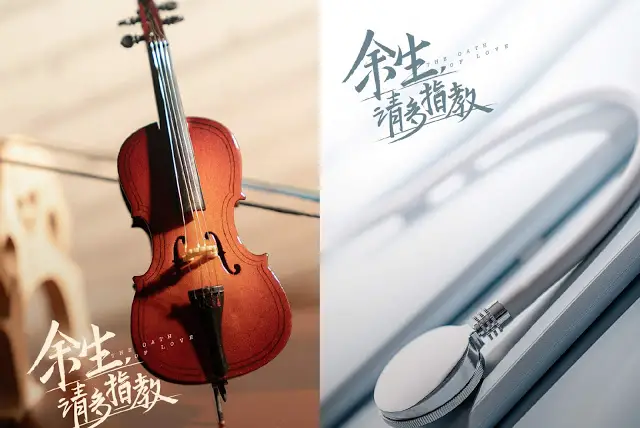 Yet we have Yang Zi and Xiao Zhan heading up a drama together and I'm all for it! I have to say that whoever's in charge of really knows what they're doing because I'm smelling an instant hit.
Adapted from the novel of the same name, the story fits right in with the trend of sweet romances like
Put Your Head On My Shoulder
and
Le Coup De Foudre
. Lin Zhixiao is a cello player and Gu Wei is a doctor. In the summer of 2009 as she watched her father being taken to surgery, she had no idea that she'd fall in love at first sight with his doctor. 
It also stars Zhai Zilu, Ma Yujie, Gao Qing, Li Yunrui, Yang Xiaoran, Du Shuangyu, Wang Chengyang, Zhang Yuqi and Zhao Shiyi.