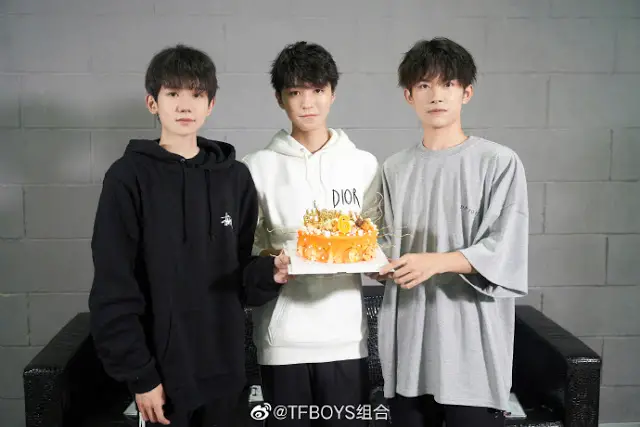 The 6th of August is no ordinary date for the Chinese boy band TFBOYS  and their fans since it marks their debut six years ago. The group consisting of
Roy Wang
,
Karry Wang
, and
Jackson Yee
first appeared in a promotional video called "Ten Years" that was sent out by TF Entertainment. 
Throughout the years, I can say that they have reached the pinnacle of their career: taking home awards, garnering international popularity, and harnessing their individual potential! Right now, they are busy doing their own thing with Roy Wang who got accepted to Berkeley College. He also has the upcoming fantasy drama
The Great Ruler
. Jackson Yee is a mentor in Street Dance of China and a protagonist in the currently-airing
The Longest Day in Chang'An
and the upcoming
Legend of Youth
. Their leader, Karry Wang, is also no stranger to heading up dramas with the success of Eagles and Youngster last year. 
But despite having their own schedules, the trio celebrates their 6th anniversary together by posting a picture of them holding a customized birthday cake. But that's not all! They're also gifting fans with a new EP called "First Love Confession". 
Hmm, I can't believe that these guys were just a bunch of 12-13 year old kids back when they were discovered. Looking at them now going from one achievement to another while still in their teens leaves me in awe!