The decision to add The King's Avatar 
全职高手 to my watch list is admittedly greatly influenced by Yang Yang. So, wanting to come prepared before writing a feature led me to dig for the novel online. 
Now, the web novel was released in 2013. Hence, it can be said that the narrative is a commendable written work to survive for a long time. Having to mentally gear up to embark on The King's Avatar journey is a given for me; since no.1, I am a hopeless romantic and no.2, I know nothing about E-sports. 
Additionally, my Chinese literature experience was limited to required readings when I was studying. Nonetheless, turning the pages of the novel while watching the drama at the same time became an accidental euphoric leisure activity. The more I delved into its chapters, the more engrossed I became with Ye Xiu. For the record, fangirls like me can easily go on an obsessive streak for fictional characters. Ye Xiu is no exception, given how sleek and smart his character was pictured in the story. 
Objectively, Yang Yang deserves an applause for immersing to an interestingly-woven role. Because it's really hard to give distinction to how he suits up as Ye Xiu and his in-game character Lord Grim. Capturing Ye Xiu's intellect, humor, bluntness and conviction, while flashing those adorable smirks was just a done deal. 
The storytelling of The King's Avatar is a gift. Every nuance of the hero's emotions was captured in an engaging tone that is graspable even by E-sports newbies like me. The friendship stories and all those celebrations from the game victories tacitly remind us of how it is easy to find happiness in the small things. Moreover, Ye Xiu's inspiring persistence pushes the importance of not giving up on your personal dreams. These and more have created a binding link to its viewers.
So far, the drama has capitalized on its underdog theme while strictly following the flow of the original content. Therefore, cheering for the multifaceted hero to claim the redemption he deserves is expected.
Little by little, getting accustomed to dungeon clearing, arena battles, levelling up sessions, becomes a natural thing to do once you have become immersed in the world of Glory. The E-sports game has layered the vibrancy of
The King's Avatar
's projected fictional place. A great deal of hard work to present Glory is evident from the visual effects team. That's another reason for this series to get the appreciation it deserves.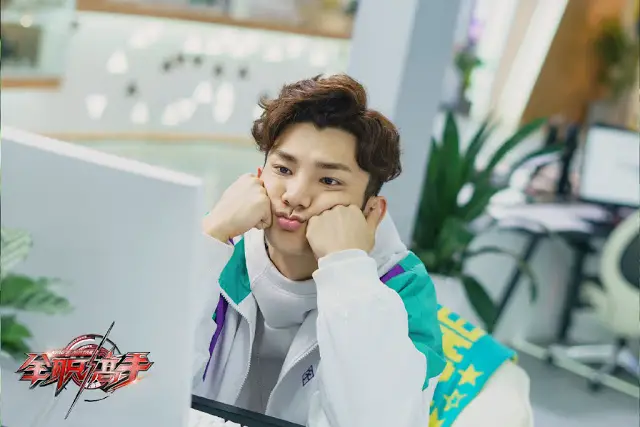 Halfway through the series, differences from the novel presentation is evident. We don't see Ye Xiu with a cigarette stick yet. But that's actually for the benefit of the young audience I think. When watching something that you read, it is normal to have varying imaginations. Character-wise, I am happy that so far the characters, especially my favorite blabbermouth Huang Shaotian (
Jiang Long
), were all justified. 
When
Maggie Jiang Shuying
, who portrays Chen Guo finally learns of Ye Xiu's identity, her fangirl moments were just utterly cute looking back at how she used to bicker carelessly with her idol. Her zesty character blends well with
Li Muchen
's Tang Rou, who has been consistent with her determined and stubborn personality. 
Inevitably forming the quirky Team Happy are
Lai Yumeng
's Su Mu Cheng, and 
Lai Yi
's 
Bao Rongxing. 
Rounding up Ye Xiu's support team are
Fan Jinwei
's Xiao Yi Fan and
Sun Ning
's Luo Ji.
Swiftly moving, Ye Xiu's adventure highlights have been contrived efficiently with enough room for the second half stretch of the story. From first kill to dungeon records, the ambitious shift to real and game worlds has fully recreated the game character skills that were once only described in words into reality.
Traversing the selling guide arc, All-Star weekend, Happy Guild establishment, Ye Xiu's entrance to Heavenly Domain and the participation to the Challenger League to enter the PRO-league – the future episodes are strengthening the road to realizing Ye Xiu's dream.