It isn't everyday that a series gets positive reactions from viewers, especially with a cast of mainly newcomers. The Untamed 
陈情令 
starring Xiao Zhan and Wang Yibo has been on air for almost a month. 
It is based on the popular BL novel Mo Dao Zu Shi 魔道祖师 by Mo Xiang Tong Xiu 墨香铜臭.
 It also stars Meng Ziyi, 
Xuan Lu, Wang Zhuocheng and Yu Bin. 
While there is no chance that a live-action of a BL novel will get past China's censorship without being altered or watered down, producers are getting credit for making The Untamed as faithful as possible to its source material without crossing the lines. 
This comes as a welcome surprise because prior to airing,
Meng Ziyi 
who plays Wen Qing was introduced as the leading lady despite the character not having a substantial presence in the book. There were rumors that she would become the main love interest for Wei Wuxian and Jiang Cheng who would fight over her. 
As glimpses into production last year showed that the rumors might end up being true, book fans made noise and cried out in protest. From the looks of it, they've succeeded. 
Despite having top billing after Xiao Zhan and Wang Yibo, Meng Ziyi has a small part in a story that doesn't lose focus on its dual leads. 
Netizens have praised the strong relationship between Xiao Zhan's Wei Wuxian and Wang Yibo's Lan Wangji. 
Their bromance is evidence through their interactions, longing stares and the character development that is buoyed by the storyline. 
Who can forget that scene when both Wei Wuxian and Lan Wangji had to take shelter in a cave to treat their injuries? It reenacted a beautiful moment that the two heroes shared. 
Props to both Xiao Zhan and Wang Yibo as it is not easy expressing things by just looks alone.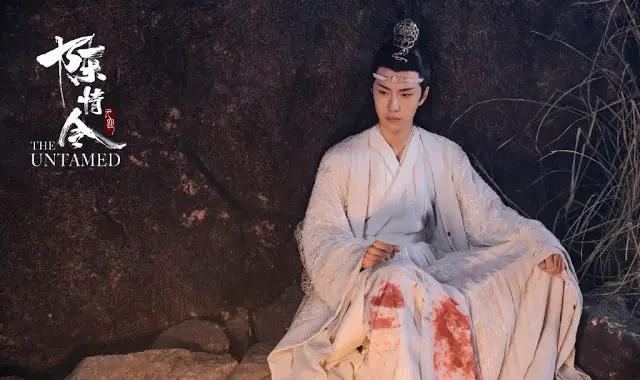 Netizens have praised how the writers subtly delivered the special bond between Wei Wuxian and Lan Wangji. Although no longer a BL, it has managed to stay consistent with the novel. How it was portrayed has gone beyond expectations with stunning visuals and for a drama that had a lot of skeptics going in, it's ultimately a win. 
As proof of this, The Untamed's Douban score which was at a low of 
4.6 when it first premiered
 has risen to 6.6 in a matter of weeks.  
What do you guys think?