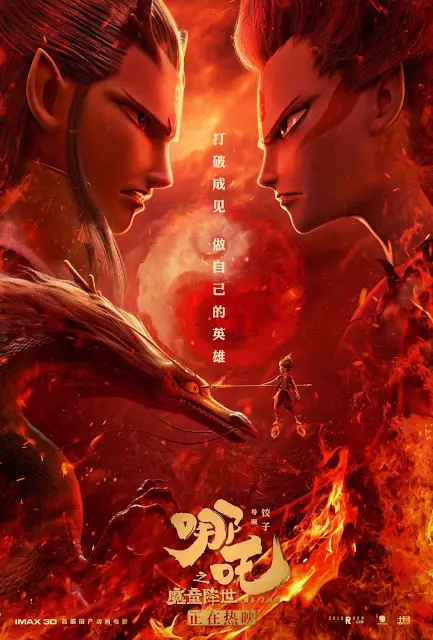 To say that Nezha 哪吒之魔童降世 has been well-received by Chinese audiences is a great understatement. Update (Aug 2): The locally-produced movie, which is loosely based on The Investiture of the Gods, has recently surpassed Zootopia to become China's highest-grossing animated film of all time, 8 days since its release this July 26. 
Nezha has earned more than 1.5 billion yuan at the box office.
It had previously beat out Monkey King: Hero is Back and the US-China produced Kung Fu Panda 3 when it first crossed 1 billion yuan to become the highest-grossing Chinese animated film.
Several netizens took to the net to congratulate the domestic movie for beating out previous box office holders. Nezha has a different take on its title character as the Chinese deity of lore is born the reincarnation of a devil due to a mistake
. 
Still a rebellious anti-hero, Nezha fights the prejudice against him and proves that he is a hero at heart. 
While Nezha winning big at the box office is wonderful news, it also has an added bonus as it has revitalized people's interest in animated movies. 
If nothing else, Nezha's superb animation, compelling character arcs and story has proven that the Chinese industry can stand on equal footing with their western counterparts.  So here's me hoping to see more films like these in the future.