It seems like the currently airing Korean drama, Hotel Del Luna, knows me better than I do because it keeps on giving things I didn't know I needed, like the mini-reunion of IU and her former onscreen partner, Lee Joon-gi. Now, its released a set of posters showing IU's character, Jang Man-wol, in different eras! 
In the drama, IU is the CEO of the mysterious and elegant establishment known as (you guessed it!) Hotel Del Luna that caters not to the wealthy people but to the spirits of the dead. She has been managing the hotel for a thousand years as punishment, and
 we finally get a glimpse of Jang Man-wol throughout her immortal life. 
I know it's not difficult to pull this off but it's a nice treat for fans to have a look book of the actress modelling fashion from different periods. 
I gotta say, my favorite is her 1980's look. How about you? 
In 1897, Jang Man-Wol is wearing a traditional Korean dress known as Hanbok, which totally leaves me with 
Moon Lovers: Scarlet Heart Ryeo
vibes. In 1927, she's dressed simply in long sleeves and a long skirt. 
The next set of photographs date from 1932-1960 where Jang Man-wol's Republican era-
outfits
 bring out her classic beauty. I also observed that aside from her transformation, they also show the hotel's improvement: from a classic Hanok to a building made of bricks.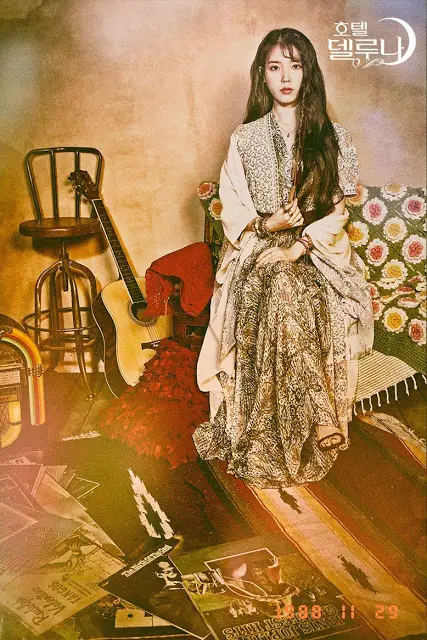 The last photographs date from the late 80s, the early 90's, to the present where Jang Man-wol has clearly favored Victorian-style dresses, to which I cannot blame her since it's truly sophisticated. One thing I noticed though, is that her trademark expression as the aloof CEO is always present. 
Source: 1